Umdat al-Fiqh Explained (2 Vol. Set)
Code RP30
ISBN 9786035014021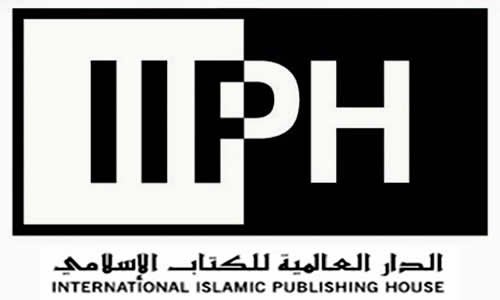 Buy with an account and earn 35 loyalty points. Your cart will total 35 points worth $3.50 for future use.
Subscribe To When In Stock
You have successfully subscribed to this product
| | |
| --- | --- |
| Subtitle | A Commentary on Ibn Qudamah's The Reliable Manual of Fiqh |
| Author | Dr. Hatem Al-Haj |
| Binding | Hardback |
| Pages | 1234 |
| Size in Inches | 6.75x9.75x2.60 |
| Size in CM | 17.5x24.5x6.5 |
| Edition | 2nd (2020) |
| Weight (lbs) | 4.80 |
The Reliable Manual of Fiqh (2 volume set) is a translation of and commentary on Ibn Qudâmah's highly esteemed 'Umdat al-Fiqh, an abridged book of fiqh (Islamic jurisprudence) according to the Hanbali school. Dr. Hatem al-Haj has translated and elaborated on it, noting the opinions of other schools of Islamic jurisprudence, thus giving the English-speaking student a broader base for his or her understanding of fiqh.
The author has made the difficult subject of fiqh easier to learn and more comprehensible by using visual aids and a unique symbol system. This book is a must-have for the serious student of knowledge. In the author's words:
The Sharia, based on the holy revelation (the Quran and Sunnah), sets out the way for believers to sustain a devotional relationship with their creator and to treat His creation with justice and graciousness. In 'Umdat al-Fiqh, Imam Ibn Qudamah has produced a valuable resource by summarizing all the rules according to the Hanbali school; in these volumes, I have translated his authoritative manual and written a commentary on it. My commentary includes the views of the other schools of fiqh where warranted, and it addresses some contemporary issues, particularly those pertaining to Muslims living as minorities in non-Muslim societies. I augmented it with proofs from the revelations, as well as rational arguments, and expounded on some of the wisdom of the legislation. I also used symbols and bullet points, as well as charts, tables, and graphs for simplification. This, I hope, will allow for the book to be utilized with ease and referred to as a primary source of fiqh.
About the Author
Dr. Hatem al-Haj is the Chairman of the Academic Affairs Committee of the College of Islamic Studies at Mishkah University and a member of the Fatwa Committee of the Assembly of Muslim Jurists of America (AMJA). He holds a Ph.D. in Comparative Fiqh and a Masters in Islamic Law. He is the author of many published books and papers on Islamic topics. Dr. al-Haj's website, www.drhatemalhaj.com, is a useful resource for information on Islam and topics of interest to new Muslims, young Muslims, and Muslims living in non-Muslim societies.
A. Ahmed

Met my expectation.
Customer Review

I have read almost all of the fiqh books that Dar-us-Salam sells, and if you're looking for a good one, I'll tell you now to look no further. Al-Umdah is a very famous classical manual of hanbali fiqh which needs no review. Dr. Hatem al-Haj has provided us a masterful English rendering of the text, with explanatory footnotes providing background info and comparing the differences between the scholars. Pros: English translation is masterful, and uses a contemporary comprehensive prose. Every line has the Arabic original, as well as the translation right under it, which is helpful for students of Arabic an Islamic studies. It also notes the opinions of the other scholars in areas of ikhtilaf, often followed by the 'strongest opinion' of the author, which is helpful for students of comparative figh. Cons: I really shouldn't count this, because the title of the book is Fiqh of Worship, but the book only covers everything from tahaarah-hajj. it does not cover mu malaat, etc. I sincerely hope that Dr. al-Haj will make a part 2 covering the rest of al- Umdah. His mastery in the field is a great help for the ummah. Final Remarks: with all due respect to the other books, this book has things going for it that all of the other fiqh books in the site are missing. Dar-us-Salam's other books generally stick to one opinion, which is taken from the ijtihad of the author. many of the Fiqh of Sunnah books don't agree with each other in some places, and their basis on the author's ijtihad can sometimes cut off a bulk of the readers, particularly the students of dar-ul-ulooms and Islamic universities. With a book of this caliber available, the difficult subject of fiqh has been facilitated for the masses. May Allah ta ala bless Dr. al-Haj