Commentary on the Forty Hadith of Al-Nawawi (2 Vol. Set)
Code RS04
ISBN 9781891540042 (1891540041)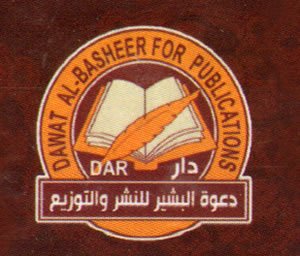 Buy with an account and earn 35 loyalty points. Your cart will total 35 points worth $3.50 for future use.
Subscribe To When In Stock
You have successfully subscribed to this product
| | |
| --- | --- |
| Author | Jamaal al-Din Zarabozo |
| Binding | Hardback |
| Pages | 1710 |
| Size in Inches | 9.75x7 |
| Edition | 2012 |
| Weight (lbs) | 6.28 |
For the first time in English, a comprehensive work consisting of 2 Volumes commenting on al-Nawawi's Forty Hadith. If you enjoyed He came to teach you your religion, then you will certainly love to see the latest work Commentary on the Forty Hadith of al-Nawawi by Jamaal al-Din M. Zarabozo with an Introduction by Prof. Jaafar Sheikh Idris.
Here are just a few excerpts from Prof. Jaafar Sheikh Idris's comments to the work. The reader will not be studying explanations of the hadith in a narrow sense; the reader will, in fact, be introduced to many branches of the Islamic sciences: the different sciences of hadith, the science of textual interpretation, the science of jurisprudence, law, and even Arabic language. This is a great commentary on a great book. Brother Jamaal Zarabozo is to be congratulated for producing such a scholarly book. -- Prof. Jaafar Sheikh Idris
BOOK FEATURES
* A new translation and commentary of the hadiths.
* A thorough commentary on each hadith.
* A list of Arabic words and phrases.
* A discussion of the status of the hadith.
* Biographical sketches of the companions.
* A presentation and discussion of scholarly interpretations of each hadith.
* An introduction to technical terms.
Old code: R40
Love

Love
Commentary on the Forty Hadith of Al-Nawawi (2 Vol

Those who study Hadith this is the book commentary
 COMMENTARY ON THE FORTY HADITH

Excellent read
Customer Review

This is a must read for everyone who intends to learn and practice their religion. It covers 40 hadiths that are critical to the religion in belief and action. The commentary is exhaustive and very comprehensive. The print quality is excellent as well as the binding and hardcover. Translation and English commentary are superb. The publisher cut no corners and seemed to spare no resource in providing us with this outstanding work.
Customer Review

It a great book, clearly explaining in detail each hadith. It's an eye opener
Customer Review

The translation is very clear and easy to understand. Some real knowledge.
Customer Review

Hadiths of Imam Al-nawawi is very comprehensive and detail. What I like best about this book is that the author has quoted all the hadiths with verses of Quran for better explanation. English translation is provided for each and every word of the hadith before detail explanation.