The Sealed Nectar (Large Full Color Ed.)
Code 004e
ISBN 9786035001106 (6035001106)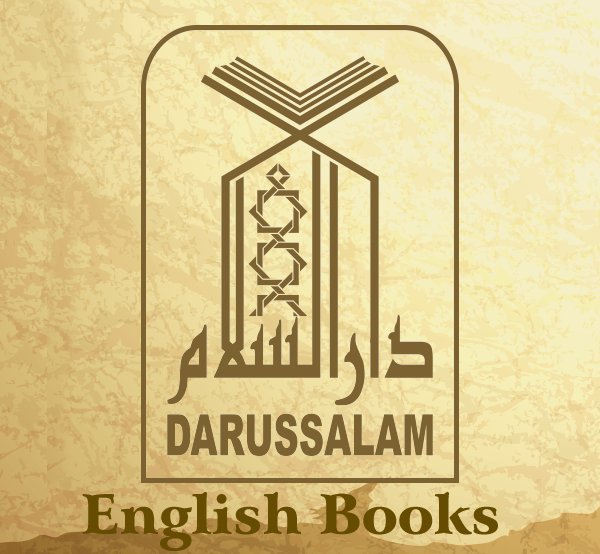 Buy with an account and earn 24 loyalty points. Your cart will total 24 points worth $2.40 for future use.
Subscribe To When In Stock
You have successfully subscribed to this product
| | |
| --- | --- |
| Subtitle | الرحيق المختوم - 004 |
| Author | Safi-ur-Rahman al-Mubarkpuri |
| Binding | Hardback |
| Pages | 655 |
| Size in Inches | 7x9.5x1.3 |
| Size in CM | 17x24x3 |
| Edition | 2011 |
| Format | Full Color |
| Weight (lbs) | 2.94 |
New full-color Deluxe Gift Edition of the English translation of Ar-Raheequl Makhtum with 215 more pages than the regular edition as it includes maps, pictures, diagrams and new presentation style.
A complete authoritative book on the life of Prophet Muhammad (S) by Sheikh Safi-ur-Rahman al-Mubarkpuri. It was honored by the World Muslim League as first prize winner book. Whoever wants to know the whole life style of the Prophet in detail must read this book.
Muhammad (S) is the Messenger of Allah, and those who are with him, are severe against the disbelievers and merciful among themselves. You see them bowing and falling down prostrate (in prayer), seeking bounty from Allah and (His) Good Pleasure. The mark of them (i.e. of their Faith) is on their faces (foreheads) from the traces of prostration (during prayers). This is their description in the Taurah (Torah). But their description in the Injeel (Gospel) is like a (sown) seed which sends forth its shoot, then makes it strong, and becomes thick and it stands straight on its stem, delighting the sowers, that He may enrage the disbelievers with them. Allah has promised those among them who believe and do righteous good deeds, forgiveness and a mighty reward (Paradise). (Al-Fath: 29)
The Prophet Muhammad (S) said: "The example of guidance and knowledge with which Allah has sent me is like abundant rain falling on the earth. Some of which was fertile soil that absorbed rain water and brought forth vegetation and grass in abundance. (And) another portion of it was hard and held the rain-water and Allah benefited the people with it and they utilized it for drinking (making their animals drink from it) and to irrigate the land for cultivation. (And) a portion of it was barren which could neither hold the water nor bring forth vegetation (then that land gave no benefits). The first is the example of the person who comprehends Allah's Religion (Islam) and gets a benefit (from the knowledge) which Allah (Azawajal) has revealed through me (the Prophet) and learns and then teaches it to others. The (last example is that of a) person who does not care for it and does not take Allah's Guidance revealed through me (he is like that barren land)." (Al-Mukarramah).
Item code 004 available as 004a, 004b, 004c and 004e (see related items).
Eid Gift

PIcked up 2 of these and I gave to my sahabah and he loved the content of course but the overall quality impressed him also.
Excellent gift

Alhamdulillah this product was a present for my college student to take with her on dorm. Product great condition and well pleased.
The biography of the prophet (sealed nectar)

The book explains the life of the prophet with diagrams that add extra details. The book talks about everything thing in the prophets life that has been recorded. Over all the book is great and has been awarded.
English Book

MashaAllah, very informative book. I am very happy to have this book for my kids in English.
The Sealed Nectar

Excellent biography of Prophet Muhammad P.B.U.H.
THE SEALED NECTAR

Excellent book, detailed.
Spelling

I was wondering why the word "sealed" is misspelled inside the book. What process do manuscripts go through before being published? I understand that the book is a translatuon, but this is no excuse for a printing company with access to computers, to print books with a glaring spelling mistake highlighted on each page. Quite frankly, its embarrassing.
Love it

The kids love this print; they say it's like a social studies book. I highly recommend this colorful edition +++
Customer Review

This is very beautiful, multicolored with beautiful illustration, maps and photos. A unique book on the life of Prophet.
Customer Review

Very nice and informative book!
Comprehensive Biography

Monumental book with the sort of comprehensive, definitive and non-politicized content so lacking in English-language biographies of the Prophet [Peace and Blessing Be Upon Him]. I highly recommend this book for Muslims as it is not only very readable but also provides explanations of Hadith, chains of transmission etc, places things in context and is as gripping and exciting and as moving as it should be. Likewise, it doesn't politicize the life of Muhammad [Peace and Blessing Be Upon Him] from the Muslim perspective either If that makes sense]. It simply tells His [PBUH] story. That said, I often recommend The Sealed Nectar to non-Muslims as well because so much of what is written about our beloved Prophet [Peace and Blessings Be Upon] and widely available on sites like Amazon is written by non-scholars with a xenophobic, biased agenda [Karen Armstrong's biography aside]. I have found some non-Muslims are excited about the prospect of actually reading something from 'the other point of view.' I believe with wider exposure the author Safi-ur-Rahman al-Mubarkpuri could find a very large audience amongst non-Muslims, Insha Allah. I believe one could make great strides in dawah with this book, Insha Allah. AND this book is offered at an excellent price, makes a great gift and is something Insha Allah you will have on your bookshelf for the rest of your life. Dar-us-Salam offers many, many excellent publications but I would say this award-winning book is among the best they have ever sold.