Fatawa Islamiyah (Islamic Verdicts)
Code 148
ISBN 9789960899794 (9960899799)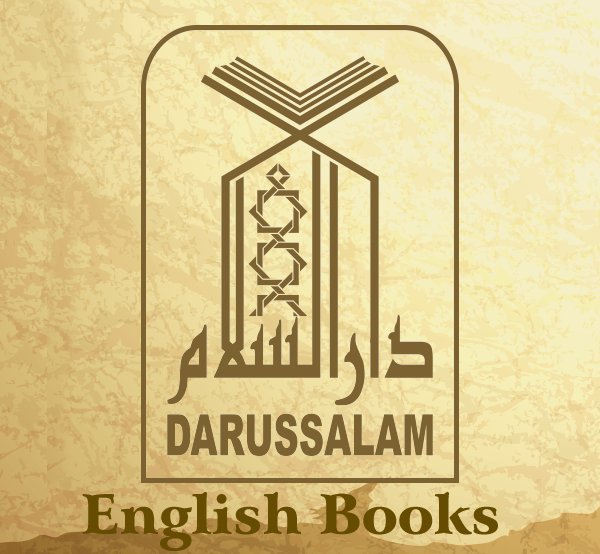 Buy with an account and earn 70 loyalty points. Your cart will total 70 points worth $7.00 for future use.
Subscribe To When In Stock
You have successfully subscribed to this product
Purchase the complete 8 volume set or individually as you can afford.
A collection of Islamic rulings issued by the most renowned scholars of the world. This collection covers all the important topics such as creed, prayers, zakah, tafseer, hadith, marriage, jihad, dawah, etc.
There are many moments and occasions in one's life when there arises a need to know about a certain Islamic ruling in accordance with a situation with respect to certain conditions and circumstances. The legal Islamic rulings required should be from those who have knowledge of Qur'anic Verses and Ahadith, and be able to understand them and to use them as evidence as required on the questions. They must possess knowledge to the extent that they are able to cite relevant Ahadith on which there is consensus. They must have sufficient knowledge of the Arabic language to understand the texts of the Qur'an and the Sunnah and to derive and extract proofs from them. It is not easy for the Muslims to contact such learned scholars of Islam at all times for legal judgements they are in need of at any particular time.
To overcome this difficulty of the Muslims, Darussalam is presenting this collection of legal rulings issued from the most renowned scholars of the world. This collection is also a valuable addition in Islamic literature in the English language.
Volume 1: 396 pages: Creed
Volume 2: 479 : Purification and Prayer
Volume 3: 444 : Mosques, Funerals, Zakah, Fasting and Sales Transactions (1)
Volume 4: 446 : Hajj Rites and Sales Transactions (2)
Volume 5: 456 : Insurance & other issues, endowments, gifts, wills, inheritance, slavery & marriage
Volume 6: 447 : Divorce, breast-feeding, offences, punishments, lawful & forbidden, oaths & judgments
Volume 7: 400 : The Noble Qur'an, Tafsir, Hadith, repentance, supplication & its manners, al-birr & joining relations, clothes & adornment
Volume 8: 415 : Jihad, Da'wah, employees & workers, teachers & students, dreams & visions, bribery & its effects, the orphan's wealth, pictures, media, singing & music, collection of various topics
Each chapter starts with an introduction on the specific topic followed by questions and answers by the above mentioned famous scholars of Islam.
From the Noble Scholars: Shaykh 'Abdul-'Aziz bin 'Abdullah bin Baz, Shaykh Muhammad bin Salih Al-'Uthaimin & Shaykh 'Abdullah bin 'Abdur-Rahman Al-Jibreen.
Along with: The Permanent Committee and the decisions of the Fiqh Council.
Collected by: Muhammad bin 'Abdul-'Aziz al-Musnad
Great books Hamdullah

Great service Masha Allah Very fast shipping God bless
Alhamdulillah

Alhamdulillah
I am very happy with this purchase

My books came much sooner than I expected, are in wonderful condition and I am very happy with this purchase.
very beneficial

These books are very beneficial for the beginner seeking to learn his deen or the average Muslim with every day questions
Very helpful

I have purchased volumes 3 & 4 and found that I always find my answers in them. I am planning to buy the rest of the volumes in the future. Nice to have in your home and at hand whenever you need a question answered. A very important set to have on your bookshelf. If there was a higher rating system I would give it a 10-double star
Al-Jumuah Magazine Review

While the Hajj is primarily a religious ritual, a natural outcome of thousands of people coalescing in Makkah once a year is, of course, business, and lots of it. While Islam permits business transactions during the Hajj season, there remain a number of important stipulations and conditions that both buyer and seller must keep in mind. Fatawa Islamiyah compiles all relevant rulings regarding business and rituals during Hajj in a lengthy but useful book. - Regarding Vol #4 - Al-Jumuah Vol 20, Issue 12
Customer Review

This book is a necessity for the home, insha Allah! It was a more expensive purchase for us and we had to save for it, but worth every cent! My husband and I refer to this series regularly for clarification on handling different issues in our lives, family, and interactions with the world. Questions and answers are in sections so that you do not need to read an entire book or chapter to find what you are looking for. Books and chapters are organized by topic for ease of use and reference. We often take a volume with us for long road trips and take turns reading about a topic, it gives us new things to learn and discussion, too! Also nice for evening reading or quiet individual study. I've been thankful to have these volumes for classes I've taken as added reference, as well as help in assisting friends and family with issues or concerns. I also wanted to add, that as with many Dar us Salaam publications, this series is quality binding with beautiful dust-jacket artwork, masha Allah. These books can inspire a lifetime of study and learning, insha Allah.