Sahih Al-Bukhari (9 Vol. Set)
Code H01
ISBN 9789960717319 (9960717313)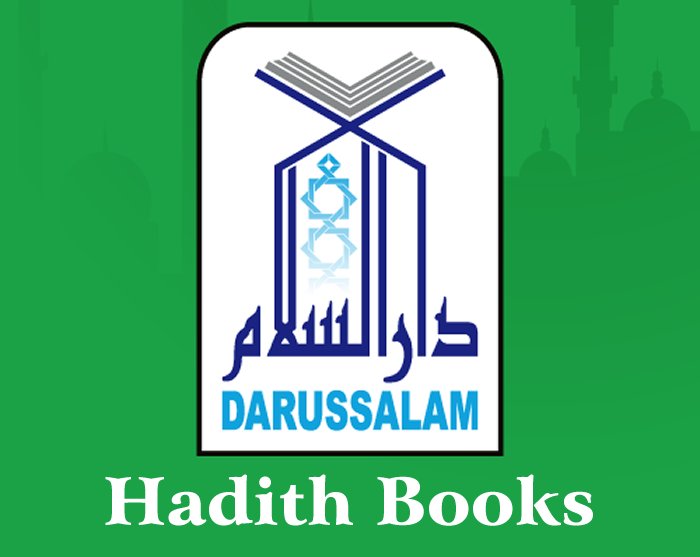 Buy with an account and earn 100 loyalty points. Your cart will total 100 points worth $10.00 for future use.
Subscribe To When In Stock
You have successfully subscribed to this product
| | |
| --- | --- |
| Translator | Dr. Muhammad Muhsin Khan |
| Binding | Hardback |
| Pages | 4050 |
| Size in Inches | 6x9x9 |
| Size in CM | 15x22 |
| Edition | 1st (1996) - Reprint (October 2015) |
| Format | Arabic-English |
| Weight (lbs) | 13.30 |
Generally regarded as the single most authentic collection of Ahadith, Sahih Al-Bukhari covers almost all aspects of life in providing proper guidance from the messenger of Allah. This 9-Volume Bukhari is the work of over 16 years by Imam Bukhari who before writing any Hadith in this book performed two Rakat prayer of guidance from Allah and when he was sure of the Hadith's authenticity, he wrote it in the book. Tremendous amounts of errors exist in the translations by other translators. To eliminate the problem Dar-us-Salam spent over 3 years in the publication of this book and presented a book which is translated into English in a very easy & simple language, so that all readers can understand it without difficulty.
This is the unabridged version consisting of 7563 ahadith (about 4000 pages) which are presented neatly in smaller books format and printed on fine paper. Each book (subtopics in each volume categorized by very broad topics such as the Book of As-Salat) contains many chapters which represent one logical unit of Ahadith. Each book contains anywhere from one to 150 chapters with each chapter containing several Ahadith. This book will be a great addition to your library while giving you a true perspective on the traditions of the Prophet (PBUH).
In Imam Bukhari's 'Al-Jami-al-Sahih' (Sahih Al Bukhari) the Imam had recorded all the Sayings of the Prophet which he found to be genuine after thorough examination and scrutiny. He spent sixteen years in research and examined more than sixty thousand Sayings from which he selected only sayings whose genuineness and accuracy he established beyond the slightest doubt. Deducting duplicates, the Imam's collection contain about four thousand distinct Sayings.
Individual book size = Size: 6x9x1" (15x22x2.54 cm) Hardback. ~480 pages/vol.
Sahih Al-Bukhari

Nice hard cover with prestine paper.
Legendary

Superb quality & I love the red, green & gold. Print is clear & all the books got shipped in shape. The content within is the obvious highlight. I appreciate the entire Darussalam teams efforts in delivering us these books. May Allah reward you
Love my product!

I absolutely love my Hadith book set. It came in perfect condition, very nice and neat set for a good price. It also arrived very quickly! Alhamdulillah, I definitely recommend.
Quality Superb

The quality and packaging of books were excellent.
Sis. Najeebah

WAS, I pray ASW gives me the knowledge I need to comfort my heart from reading these books. MashAllah. Ramadan Mubarak
Highly recommended

شكرا الْحَمْدُ لِلَّهِ i am so glad on my purchase and highly recommend it to those who are searching the books of Hadith to read. Thank you so much for mailing the books in a very safe way.
Very happy with my purchase

Books came in a timely fashion and in good condition. All nine books were in the set, we are very happy with our purchase considering it was cheaper to buy from this website than from amazon.
Sahih Al-Bukhari (9 Vol.Set)

Thank you so much - the books are wonderful. I had ordered them as a present for my son, and he is really totally excited and thankful to be able to hold them in his hands now.
Sahih al bukhari set

الحَمْدُ لِلّه ♥️ started learning book of adab vol8 Excellent book. بارك الله فيك
Sahih Al-Bukhari

In Volume 2, pages 421-436 are missing. How many other pages are missing I do not know.
Love the translation

I ordered it for my husband as he cannot read urdu and has really helped him understand the Ahadith. JazakAllah
Very good

Very good, recommended to anyone at any level of Islamic knowledge. Shukran Dar-us-Salam.
I am very happy with this purchase

My books came much sooner than I expected, are in wonderful condition and I am very happy with this purchase.
SAHIN-AL-BUKHARI

Wonderful collection.
السلام عليكم(peace be upon you all)

اعوذ بالله من الشيطان الرجيم بسم الله الرحمن الرحيم(I seek refuge in ALLAH from the shaytan the outcast, In the name of ALLAH THE MERCIFUL THE ENTIRELY MERCIFUL ما شاء الله (what ALLAH will) جزاكم الله خير اسئل الله لي و لكم درجات رفيعة هو اعلم بها (ALLAH grant you all good, I ask ALLAH for me and you all high levels which he is more knowing of)
SAHIH AL-BUKHARI (9 VOL. SET)

Well written English translation.
Customer Review

This translation is very good. The book itself appears to be durable and the print is of good quality. I do not recommend this set to anyone who wants to learn halfheartedly or just spend their money to simply say that they have this set. Only purchase it if you are a serious student of knowledge or a shaykh. Students of knowledge however are better off getting a summarized version with commentary to elucidate the meanings and highlight which hadiths that have been abrogated.
Customer Review

Salam Hmm, what are you waiting for to order your set? This is a must have. Deluxe cover, HQ binding, side-by-side translation is perfect for Arabic learning readers. Jazl. khan Darussalam!
Customer Review

Sahih Bukhari has been a really benificial book for me, and although there are some terms which are sometimes more or less confusing but soon it is cleared by simply reading other hadiths under the same chapter. Still there are some hadith that remain puzzling and for that we should refer to the scholars, and name me a book which needs no explanation?
Customer Review

Alhamdulillah for great work has been done by Muhsin and Taqiuddin. I am wishing to read the print detailed copy but in Dhaka there is no branch of the publishers. Brother Al-Amin, Dhaka - would you contact me for sharing to read Islamic Books. +8801913477883. riajfer@gmail.com
Customer Review

MahshAllah, please do not hesitate to buy these volumes. They are essential for building an Islamic library.
Customer Review

I am very satisfied with this edition. As it has excellent editing and layout improvements in comparison to my old [1979 3rd edition] set.
Customer Review

This book is fantastic. However, it is only for the seekers of knowledge who have knowledge on Ahadith prior to reading it. It is amazing, but it doesn't possess any commentary on the Ahadith. It does, nevertheless, give explanations on confusing terms. And the authenticy of every Hadith is established, that is, Sahih.
Absolutely recommend this collection

Allhamdullillah !!! Thank you Dar-us-Salam for this magnificent translation. I'm not a native English speaker but all the information a get is 90% in English!!! it's really impressive how clear and accurate are this books!!! I Absolutely recommend this collection.
Customer Review

Alhamdulillah, this was what I asked for my bridal mahr, and I have never regretted it. There will come a day when all technology will be lost, and what will we do without the web and our e-readers then? Every Muslim household should have a library of books, insha Allah. Starting with the Quran, and following with this set, then Muslim, and so on. But it's not enough to just own these books, we must read and study them like our salvation depends upon it. May Allah give us ilm and haqq. Ameen
Customer Review

alahu akbar. This is a great collection of haddith. some parts can be hard to understand, but I am a new Muslim converted from Christianity and bought this set before I read reviews stating that this is a set that shouldnt be bought by people with little knowledge and I'm glad that I did. Only prior Islamic source of knowledge I've had before starting to read bukhari is the Quran, but I don't find it too difficult, and if you're looking to buy bukhari you defiantly want this set. darussalam has done an amazing job and if you slip off the covers I feel they are a lot more beautiful. I will defiantly be a returning customer for my other 5 sunnas when I finish bukhari and all my other Islamic products. may Allah bless Darussalam for their work and every faithful Muslim seeking a better understanding of God and his beautiful religion of Islam alhamdulillah