Bulugh Al-Maram
Code H05
ISBN 9789960899527 (9960899527)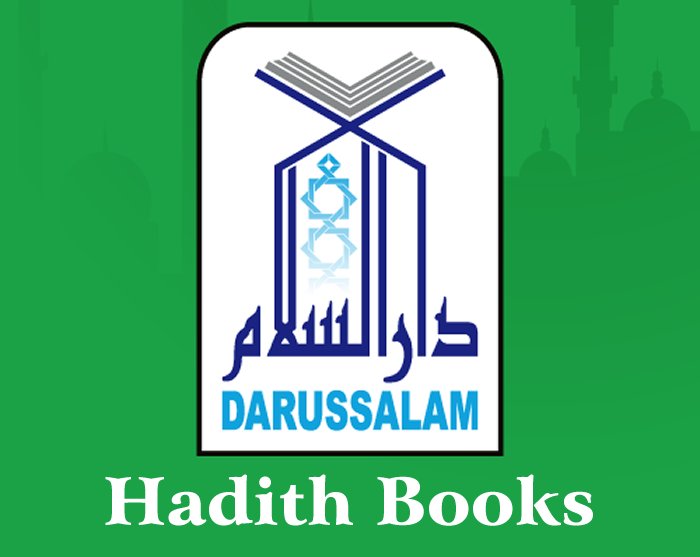 Buy with an account and earn 11 loyalty points. Your cart will total 11 points worth $1.10 for future use.
Subscribe To When In Stock
You have successfully subscribed to this product
| | |
| --- | --- |
| Author | Hafiz Ibn Hajar Al-Askalani |
| Binding | Hardback |
| Pages | 520 |
| Size in Inches | 6x9x1 |
| Size in CM | 15x22x2.5 |
| Edition | 2-Sep |
| Format | Arabic-English |
| Weight (lbs) | 1.74 |
Bulugh Al-Maram is based upon the Ahadith of our Prophet which have been the sources of Islamic Jurisprudence. Al-Hafiz Ibn Hajar Al-Asqalani (Hijrah 777-853) has recorded the true significance of the Ahadith and their origins & also made a comparison of the versions, if the sources are more than one.
Bulugh Al-Maram - Attainment of the Objective - According to Evidence of the Ordinances. Compiled by Al-Hafiz Ibn Hajar Al-Asqalani with brief notes from the book Subul-us-Salam written by: Muhammad bin Ismail Al-Sanani.
Great book

Love this book
5/5 stars amazing

Asalaamu alaykum wa ramatullah. I was born & raised Catholic and reverted to Islam in 2018. Right before Ramadan I ordered a set of books from Darussalam. Alhamdulillah it's been so beneficial for me. JAZAKH ALLAHU KHAYRAN to everyone at Darussalam. Brothers & sisters I know sometimes we want to save our $ and buy later... I'm not a rich man by any means I'm quite poor to be honest, but trust me spend in the name of ALLAH AZAWAJAL and your $ will seem like such a small thing when you learn from the ones who became before us, InshaAllah ameen. Asalaamu alaykum.
10/10

Excellent compilation of hadith
Bulugh Al Maram

Came on time, exacly how i expected, may Allah reward all the brothers at the company, BarakAllah feekum Assalamu Alaikum Wa Rahmatulahi wa Barakatuhu
Buyer

It was great
Bulugh al maram

Al-hamdullilah. Service was great,and the Man that serviced me in my order was also great.
Ok

Ok
A. Ahmed

Met my expectation.
Customer Review

A great book of foundation of fiqh with reference to authenticity of the hadiths used - Sh Uthaymeen has an explanation of it that even makes it a great foundation to begin learning fiqh
Customer Review

MashAllah the best thing about this is the notes and the authentication of the hadith. A conversation came up about wiping the socks and I said to a sheikh the thing is that in Bulugh al Maram you will find these weak hadiths that support things like wiping under the sock. [the hadith is weak as stated in the book] and the sheikh said when ibn Hajar was compiling the bulugh al maram his objective was to compile all the hadith that were out there that the fuqaha used at deriving rulings whether weak or authentic so the student studying the book could come to their own conclusions based on what was authentic or weak. subhanAllah.
Customer Review

This is a great book, the footnotes are precise and right on the point. I think the paper quality should be improved, other than this it is a fountain of knowledge.
Customer Review

In this book there are many ahaadith related to our daily life activities, such as salah, wudu, taharah, business transactions, adaab, dua, and other ahaadith related to our social lives such as marriage, prayer in jamaat, zakaat, janaza, aqiqah and so on. It also comes with explanation from noble Shaikh Muhammad bin Ismail Al-Sanani, hence making it easy to study for the laymen who want to learn the ahkaam of the deen. Essential for every Muslim.
Customer Review

This book covers several issue in fiqh. Very good book with excellent footnotes for explanation!