The Islamic Library (7 Books)
Code 009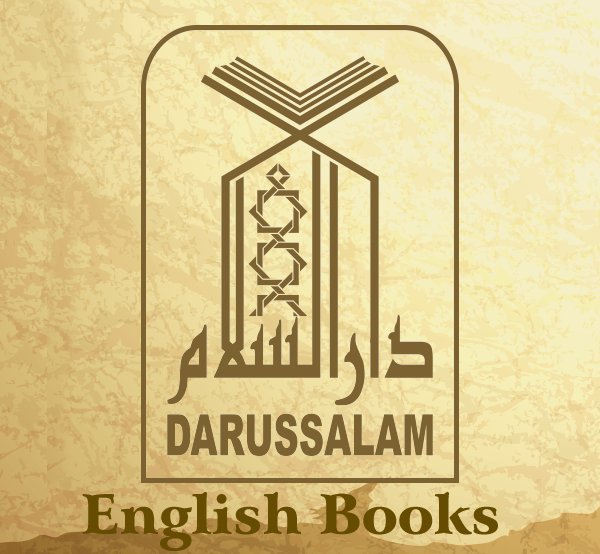 Buy with an account and earn 67 loyalty points. Your cart will total 67 points worth $6.70 for future use.
Subscribe To When In Stock
You have successfully subscribed to this product
| | |
| --- | --- |
| Binding | Hardback |
| Size in Inches | 6x9x7 |
| Size in CM | 15x22 |
| Weight (lbs) | 11.25 |
A complete package of 7 Islamic books essential for every home library. This set includes all the essential subjects: Quran, Hadith, Seerah of the Prophet, Pillars of Islam and book of Tauhid.
If you already have any particular book from this set and want to remove or exchange it with another one, please let us know in the special instruction section at checkout.
Islamic Library includes the following books:
O1) THE NOBLE QUR'AN (Arabic-English, Code Q43)
Summarized in one volume by: Dr. Muhammad Muhsin Khan and Dr. Muhammad Taqi-ud-Din Al-Hilali
Interpretation of the meanings of the Noble Qur'an with Arabic text in the modern English language. A summarized version of At-Tabari, Al-Qurtubi, and Ibn Kathir with comments from Sahih Al-Bukhari.
02) SUMMARIZED SAHIH AL-BUKHARI (Arabic-English, H02b)
Translated by: Dr. Muhammad Muhsin Khan
Sahih Al-Bukhari covers almost all aspects of life in providing proper guidance from the messenger of Allah. Translated into English in a very easy & simple language, so that all readers can understand it without difficulty. Includes almost all ahadith that are in the 9 volumes except the ahadith that were repeated over & over.
03) AR-RAHEEQ AL-MAKHTUM (The Sealed Nectar, 004b) Biography of the Noble Prophet
Written by: Sheikh Safi-ur-Rahman al-Mubarkpuri
A complete authoritative book on the life of the Prophet (PBUH) which was honored by the World Muslim League as the first prize winner. Whoever wants to know the whole lifestyle of the Prophet in detail must read
04) BULUGH AL-MARAM (H05)
(Attainment of the Objective) according to the evidence of the ordinances
Compiled by: Al-Hafiz Ibn Hajar Al-Asqalani (Hijrah 777-853)
This book is based upon the Ahadith of our Prophet which has been the sources of Islamic Jurisprudence. Al-Hafiz Ibn Hajar Al-Asqalani has recorded the true significance of the Ahadith and their origins & also made a comparison of the versions if the sources are more than one.
05) THE PILLARS OF ISLAM AND IMAN (006a)
What every Muslim must know about his religion.
By: Muhammad bin Jamil Zino
The author has discussed thoroughly the five pillars of Islam (Aqidah, Salat, Saum, Zakat, and Hajj) according to the Qur'an and Sunnah. He also covers the other important topics like Taharah, the life of the Prophet, Hadith studies, etc., with references to Quranic text and Sunnah of the Prophet. This is a highly valuable book for every Muslim.
06) KITAB AT-TAUHID (007)
By: Sheikh-ul-Islam Muhammad bin Abdul Wahhab
Kitab At-Tauhid is one of the best books on the subject of Tauhid Monotheism) and ranks high in authenticity. In this book, all the relevant verses of the Qur'an have been discussed reasonably, rationally, and sincerely. The essence of the Qur'an and Sunnah is placed in a very simple manner in this book.
07) TAQWIYAT-UL-IMAN(Strengthening of The Faith, 008)
By: Shah Isma'il Shaheed
The author refers to the Quranic verses and Ahadith by interpreting them in a very simple and comprehensible style and also brings to light the true status of all the unlawful customs and rituals which are commonly practiced in the society and are detrimental to the faith of tauhid. Tauhid (Oneness of Allah) is the basis of the Islamic religion.
Library

Good quality books, a few pages are creased and wrinkled but not to bad. Shipping was expensive and slower then expensive.
Islamic Library Rating

The books arrived in good condition in a reasonable time. The quality is magnificent and the price was surprisingly reasonable. I am more than pleased with this purchase
I am very happy with this purchase

My books came much sooner than I expected, are in wonderful condition and I am very happy with this purchase.
Review

I highly recommend this to those who are starting there studies in islam it's not complicated or confusing. You just read one book after the other and subhanallah you will learn alot and get attached to your Deen.
Must for all

A collection worth having at home a must for all
Great set

This is a great set
Wonderful collection

This is a wonderful collection for any Muslim. It aids the Muslim in learning his religion at a good price!!!
Very good set

mashallah, very good set, but I think minhaj-ul-Muslim also should be included in this set