Don't Be Sad (HB)
Code RP13
ISBN 9786035011259 (603501125X)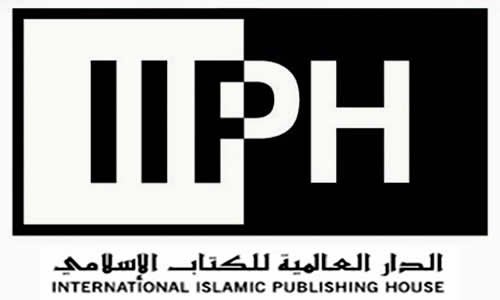 Buy with an account and earn 10 loyalty points. Your cart will total 10 points worth $1.00 for future use.
Subscribe To When In Stock
You have successfully subscribed to this product
| | |
| --- | --- |
| Author | Dr. Aaidh Ibn Abdullah Al-Qarni |
| Binding | Hardback |
| Pages | 479 |
| Size in Inches | 6x9 |
| Size in CM | 15x22 |
| Edition | 4th (2011) |
| Weight (lbs) | 1.42 |
At a time in which the Muslims are beset with trials from every periphery and within, comes this heartening book rooted in the commandments of Allah (swt), the Sunnah and the excellent guidance and examples of the Muslims that have come before us.

Don't Be Sad is an absolute must-read for all people. It is full of practical advice on how to replace sadness with a pragmatic and ultimately satisfying Islamic outlook on life. It exposes to the modern reader how Islam teaches us to deal with the tests and tribulations of this world.

So, take heart and hold firmly onto the rope of Allah (swt).
REVISED SECOND EDITION
Author: Aaidh ibn Abdullah al-Qarni; Faisal ibn Muhammad Shafeeq (translator); Yusuf Riyaz (editor); Haroon Vicente Pascual (cover design)
Keywords: Dont be sad, do not be saad, upset, depressed, angry, feel despair, frustrated, fed up, anxious, anxiety, jealousy, over stressed. Old ISBN: 9786035010177.
Old code: R13
Great book.

Great for flipping through and finding what bothers you specifically. Always a little something for everything you feel. Highly recommended.
review

Excellent customer service. On time delivery. Great prices.
Totally inspiring

A must have book. Jazakallah for having this in stock.
Don't Be Sad

This is an excellent book. Study it daily.
Customer Review

This book deserves a lot more than just 5 stars. May Allah SWT bless the author for such a great work. He covered all the topics any person will or has gone through in his/her life. With the help of great quotes from Quran, scholars and other great philosophers, the author makes his point so ever clear. People who may not be suffering from depression should read this as it makes the faith in Allah more profound. As for those who do suffer from sadness, this book will be their way to positive outlook on life Insha Allah.
Customer Review

This book is really great because you can read it anytime you are free, you don't have to take so much attention like to any other books of that kind. The other good part of this book is that it doesn't repeat similar ideas with the same words so it's not boring to read it.
Customer Review

Great Book! Very inspirational and encouraging. Insha-Allah if you get the chance to read it, do so.
Customer Review

If you read this book, you will improve your mental health Insha-Allah [if ALLAH wills!] In an age where everyone is depressed and cynical, we all need some inspiration. This book is an answer to this negative world mahshAllah!
Customer Review

Assalamu Alaykum! A must-read book for everyone. After the death of my first son, I immediately read it to somehow lessen the grief I felt. Those words of encouragement, hope, faith, positive views have helped me sufficiently. Alhamdulillah. May Allah reward the author for his ceaseless effort while producing this piece. I like how the thoughts are expressed into words. Simple. Concrete. Precise. Clear. And Islamically based, of course.
Customer Review

I recommend all the books by eid al-karni. He has a fresh way to present new ideas and specific up to date way to explain classical topics. I read his books-and my kids [pre-teans and teans] like to read them. Must read.
Customer Review

This book is a real gem and has slowly gained a reputation the world over as an awesome and powerful tool to improve mental health via the Qu ran and Sunnah. Written in an easy style this book is accessible enough that even non-Muslims will appreciate it as it uses quotes and examples of a healthy lifestyle from a non-Islamic perspective, but then brilliantly ties everything together and illustrates how we must eventually all look to Allah [Most Beneficent, Most Merciful] for true happiness. I think this book has been translated into several languages and I wouldn't be surprised if it shows up on Oprah as her 'book of the month!'
Customer Review

A motivating, inspiring book. Engaging book which gives you a spiritual boost, moreover, the binding and paper quality is Masha Allah great as the book's content is.