Salah Ad-Deen Al-Ayubi (2 Vol. Set)
Code RP21
ISBN 9786035010573 (6035010571)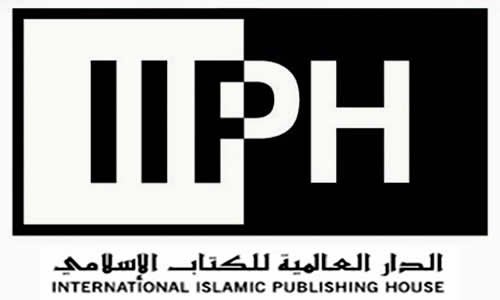 Buy with an account and earn 25 loyalty points. Your cart will total 25 points worth $2.50 for future use.
Subscribe To When In Stock
You have successfully subscribed to this product
| | |
| --- | --- |
| Author | Dr. Ali Muhammad Sallabi |
| Translator | Nasiuddin al-khattab |
| Binding | Hardback |
| Pages | 1072 |
| Size in Inches | 6.8.75x2.25 |
| Size in CM | 15x22x6 |
| Edition | 2nd (2021) |
| Weight (lbs) | 3.26 |
The renowned contemporary Arab historian of Islam, Dr. Ali M. Sallabi has written a fascinating biography of a man who looms larger than life throughout history, yet who remains largely unknown to people outside the Arab world. Dr. Sallabi's meticulous research has effectively filled that gap in our knowledge. His work is more than just a biography, as the reader will see.
Volume One of Salah ad-Deer al-Ayubi sets the stage for the advent of the Ayubids as Dr. Sallabi describes vividly (and with his characteristic candor) the geopolitical scene upon which the first Crusades were acted out and their effects on the Muslim world in the twelfth century CE. The author discusses the events and introduces the many interesting personalities that played important parts in this real-life drama.
Volume Two of Salah ad-Deen al-Ayubi discusses the establishment of the Ayubid state, mentioning the origins of Salah ad-Deen's family, his birth and childhood; Dr. Sallabi describes the character and ethics of Salah ad-Deen: how he put an end to the Fatimid opposition and reorganized administrative affairs in Egypt; his efforts to revive the Sunnah in Egypt; his jihad against the Crusaders; his use of his literary skills in the service of Islam; and his keenness to unite the Muslim world. The author discusses the events and introduces the many other interesting personalities that played important parts in this crucial period in world history.
This Two volumes work has been made more useful to the reader in this English edition through the addition of a map, a timeline, a list of the dynasties of the period, and a comprehensive Glossary.
Pages: Vol 1: 528, Vol 2: 544
Old code: R94
Excellent

Very good book. Still on book 1. Not only the content inside, but durability of the books are top notch
Rawusht

Good books! It was a bit long, it was writen in 3 vol. set
Customer Review

One of the best books, if not the best book I have ever read. Every Muslim household should own a copy of this book. This great man Salah Ad-Deen Al-ayubi exemplifies what it means to be a true Muslim. I can honestly say that this book brought me to tears, and I pray to Allah that I never forget the lesson this book has taught me. After reading this book, you will know exactly what this ummah is lacking, and Insha-Allah Allah will bless this ummah with another Salah Ad-Deen!