Marital Discord - Causes & Cures
Code 191
ISBN 9789960956237 (9960956237)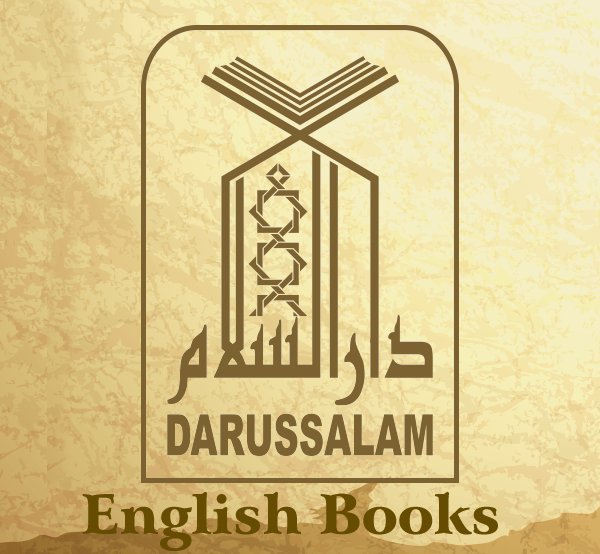 Buy with an account and earn 5 loyalty points. Your cart will total 5 points worth $0.50 for future use.
Subscribe To When In Stock
You have successfully subscribed to this product
| | |
| --- | --- |
| Author | Majdi Muhammad Ash-Shahawi |
| Binding | Hardback |
| Pages | 154 |
| Size in Inches | 6x9 |
| Size in CM | 15x22 |
| Weight (lbs) | 0.74 |
A blissful marriage is both stable and peaceful; it abounds with mutual love, compassion and mercy, while disagreement and discord are reduced to a minimum level. This book contains the foundations for a happy marriage; it calls attention to the most common marital problems that people complain about, and then after that diagnosis, it contains an important discussion on how couples can best deal with and solve marital disagreements.
Table of Contents

Introduction

Chapter One

The Foundations Of A Happy Marriage

A Sound Choice

Religion Should Be The Primary Factor When One Chooses A Spouse

Shared Duties

It Is Compulsory For A Woman To Serve Her Husband

It Is Compulsory For A Woman To Obey Her Husband

He Is Nothing More Than Your Paradise And Your Hell-fire

To Obey One's Husband Is Like Performing Jihad

It Is Recommended For A Man To Help His Wife In Household

Related Work And Chores

Kindness And Patience In Dealing With One's Wife

Overlooking At Least Some Of A Woman's Faults

Whenever A Man Desires Sexual Relations, His Wife Must Not Refuse Him

Without Due Cause, A Man Should Not Break Off Ties From His Wife; And He Must Not Be Negligent

In Satisfying Her Sexual Needs.

When Is It Permissible For A Man To Stay Away From His Wife's Bed?

A Woman Must Take Part In The Preliminaries Of Sexual Relations

When She Has To Choose Between Voluntary Acts Of Worship And Her Husband's Needs, A Woman Should Give Precedence To The Latter

A Woman Must Not Describe The Beauty Of Another Woman To Her Husband

It Is Forbidden, Upon Both Husband And Wife, To Divulge Their Intimate Bedroom Secrets To A Third Party

Cleanliness And Adornment

Moderation Is Required tricking One's Wife: To What Degree Is Doing So Permissible Or Disliked

The Best Job For A Woman

How A Woman Should Treat Her In-Laws

Choose Righteous Friends And Stay Away From

Evil Companions

To Bring A Female Servant Into One's Home Is A Dangerous

Chapter One (Continued)

Proposition Indeed!

Don't Undress Outside Of The Home

Don't Delve Into Your Husband's Past

Avoid Arousing The Suspicion Of Others

The Importance Of Prudent Spending On The Part
Of Husband And Wife

Justice Between Wives

Lawful Games And Entertainment

Chapter Two

Some Of The Causes Of Marital Discord

Al-Ghairah

Jealousy And False Suspicion Lead To Marital Discord, And Perhaps Even To The Dissolution Of A Marriage

 A Mans Ghairah

The Evils Of The Tongue

The Satellite Dish, Playing Cards, And Other Frivolous Diversions

Harshness And Rough Treatment Of One's Wife

 Deviation From The Purposes Of Marriage

Miserliness And Greed

The Nature Of A Man Or Woman's Work

When A Husband Meddles In His Wife's Business

Procreation

Other Causes Of Marital Discord

Chapter Three

How To Resolve Disagreements Between Spouses

The Incident That Prompted The Revealing Of These Verses

A Brief Digression

 Mans Right To Lead And To Discipline

The Ideal Woman's Approach To Resolving Marital Disagreements

An Example And A Potent Cure

Five Killer Mistakes That Husbands And Wives Commit During An Argument Or A Dispute

1. Hiding One's Intentions and Feelings

2. Inviting Others to Take Part in the Dispute

3. Rushing to the Courthouse

4. Destroying The Other Persons Confidence And Sense Of Self-Dignity

5. Fighting In Front Of The Children

 Conclusion
Just what I needed

I gave it as a gift to my friend who recently got married. She loved it, it has great advices
Very easy to read

This is a very easy to read book mashallah, you can almost read it in one sitting. It was too the point and it was one of the better books that I have seen that outline the rights of both spouses and the dangers of when those rights are not fulfilled.
Very good book

Mashaaalah! Very good book. One of the best books I have read so far. Many thanks to the author.