Well-Guarded Treasure, A
Code 190
ISBN 9789960899916 (9960899918)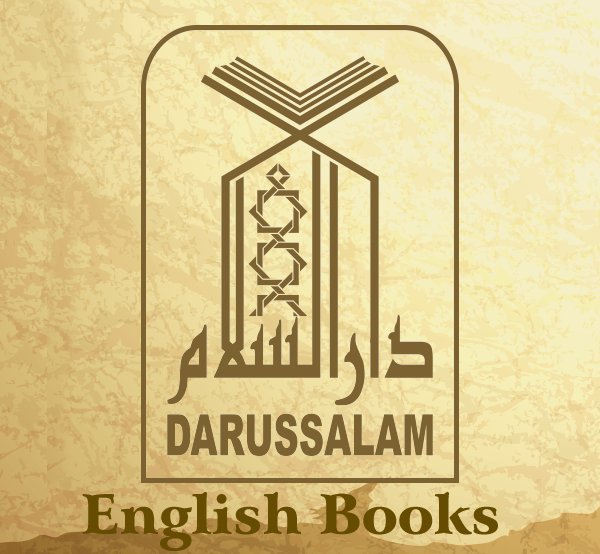 Buy with an account and earn 5 loyalty points. Your cart will total 5 points worth $0.50 for future use.
Subscribe To When In Stock
You have successfully subscribed to this product
| | |
| --- | --- |
| Author | Iman Daglas |
| Binding | Hardback |
| Pages | 128 |
| Size in Inches | 6x9 |
| Size in CM | 15x22 |
| Weight (lbs) | 0.64 |
This is an autobiography presented by Iman Daglas, an American woman who was Christian before, illustrating the ethical and moral values of Islam in the perspective of current tussle between materialism and the search for truth and eternal peace.
It is led to believe that Islam has repressed women...... that in Islam women are second-class citizens, and they have no rights.... while Islam is the first religion to give women their rights, and this book clearly proves that a Muslim woman wearing proper Hijab is truly a well-guarded treasure.
Publisher's Note
All praises are due to Allah, the Lord of all that exists in this universe. May Allah's peace and blessings be upon His final Prophet and Messenger, Muhammad, his family and his Companions.

Darussalam is pleased to present this valuable book, A Well-Guarded Treasure, by a woman who was a Christian before, now has reverted to Islam. This is an autobiography presented by Iman Daglas unfolding the ethical and moral values of Islam in the perspective of current tussle between the materialism and the search for truth and eternal peace in Hereafter.

After accepting Islam, she says: "I had a huge argument with a family member. She was so upset with me of denying Jesus, I tried to tell her, I was not denying him, I just didn't accept him as a son of God, he was a Prophet." The book in your hand deals with the concept of modesty. The Prophet said: "Modesty results in good alone and nothing else."

Proper dress reflects Islamic values. Veil (Hijab) is one of the prerequisites to preserve those values. The Noble Qur'an says: "Tell the believing women to draw their veils over their necks and bosoms."

This book comprises six chapters, all lucidly explaining the virtues of modesty, proper dress to preserve this modesty, and the consequences of blind imitation of western style by the Muslims.

Finally, this book summarizes the relationship between the Creator and His creatures highlighting the very essence of life, love and fear of Allah.

In a nutshell the writer says: "This life is but a blink of the eye."

It is, therefore, earnestly hoped that this new book will inspire the readers to realize that they should strengthen their faith in Almighty Allah, galvanize their love and fear for the Creator, and contribute to the enrichment of ethical and moral values in the society to make this world full of peace and tranquility.

We, at Darussalam profoundly realize the importance of good Islamic literature for all, men and women and especially young Muslims who are easily tempted to imbibe the brightness of Western culture.

The writer, Iman Daglas, has taken pain to collect useful references from the Noble Qur'an, the traditions of the Prophet and quotations from eminent Islamic scholars of contemporary history. May Allah bless her and all those associated with this work.

And our final say is that all praises are due to Allah, the Lord of all that exists.

Abdul Malik Mujahid
General Manager Darussalam
WELL-GUARDED TREASURE

Excellent read
Customer Review

I have wanted to work on writing a blog entry, article, or book about the topics that Sr Iman covers in this book. I ordered this book as a bibliography source. By the time I finished reading, I realized I certainly didn't have any need to write what I wanted, it had already been done! And beautifully so, masha Allah! A Well Guarded Treasure is well written and a quick read, I finished reading it in an afternoon. The only part I didn't fully agree with is when she encouraged to cover the eyes saying eyes can mislead men. She is right, alhamdulillah, but we have to be careful to not sound like we are making a requirement out of something the Quran does not. 'And tell the believing women to lower their gaze [from looking at forbidden things] and protect their private parts [from illegal sexual acts, etc.] and not to show off their adornments except only that which is apparent [like palms of hands or one eye or both eyes for necessity to see the way, or outer dress like veil, gloves, head cover, apron, etc.], and to draw their veils all over Juyubihinna [i.e. their bodies, faces, necks and bosoms, etc.] and not to reveal their adornment...' 33:59 I also wouldn't call this an autobiography as she does not go into detail chronologically about her life. The topic of the book is not her life story and does not mention it other than what relates to the topic. The topic of the book, instead, is the importance of purity in the Muslim women, her relationship to her Rabb and husband, and the true necessity of proper hijab and adhab for women. It is an excellent read, masha Allah. I especially appreciated that she added a chapter specifically about how complete hijab increases our love and closeness with our husbands, deepening the marriage bond and intimacy. Often we think of hijab as being something that only relates to our out-of-the-home experience. Sr Iman makes it clear that hijab out-of-the-home also changes and blesses, insha Allah, our deep marriage relationship and love with our husbands. Sr Iman makes a clear and definitive argument for the adherence of the complete hijab [including niqab], with strong evidence through Quran and Sunnah. She shares some of her own experiences which adds a personal and connective touch to the book. Well recommended for any home or masjid library.
Great book

I bought this for a teenage girl who was trying to understand her role in society as a Muslim girl and this book, based on someone's personal experience, helped her to learn more about herself.