Ideal Muslimah (Muslim Woman)
Code RP12
ISBN 9789960850399 (9960850390)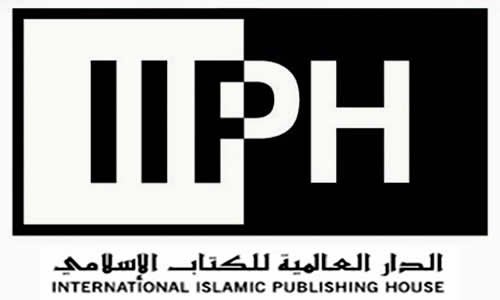 Buy with an account and earn 10 loyalty points. Your cart will total 10 points worth $1.00 for future use.
Subscribe To When In Stock
You have successfully subscribed to this product
| | |
| --- | --- |
| Author | Muhammad Ali Al-Hashimi |
| Translator | Nasiruddin Al-Khattab |
| Binding | Hardback |
| Pages | 549 |
| Size in Inches | 6x9 |
| Size in CM | 15x22 |
| Weight (lbs) | 1.6 |
The Ideal Muslimah : The True Islamic Personality as Defined in the Qur'an and Sunnah
The Ideal Muslimah is proud of the great position that Islam has given her among humanity. She performs her duties knowing that her role is clearly defined and that her rights are still, even today, greater than any other ideology has provided. She is a woman of moral excellence, true to her nature, not confused by alien and morally bankrupt ideas.

She preserves her self-respect and dignity through her piety in obedience to Allah (SWT) and His Messenger (PBUH). She is the role model that every true believer hopes to emulate.

This comprehensive work by Dr. Al-Hashimi is a valuable contribution for our English readers who will find the knowledge contained therein truly beneficial and inspiring.
Old code: R12
Very excellent book for Muslim women and men.

Though I don't recall seeing it, the series is: The Ideal Muslim, the Ideal Muslimah, and The Ideal Muslim Society. I wish they would stock that final book because the series is invaluable information. These books, while directed toward certain sides, are needed to be read by everyone. It's an extremely easy read, as well as laid out in a way that makes it easy to track your progress, and is very helpful with becoming the ideal MUSLIM at all. There's a reason this book and the others are so widely recommended.
Great!

Great book. And a MUST read !
A must read for any Muslim

Men and especially women can benefit from this book, describing the beauty of the character ladies should cultivate. I will also purchase the Ideal Muslim next! Great for the new Muslim woman.
Very good book!

I am very happy this purchase. It is very important as Muslim woman to find a books that can help us be a better Muslim. This book has everything you want to know about being a better Muslim. Men should read it too. No Muslim is perfect but you try to be good one.
Customer Review

This book is amazing, it really explains important details of everyday living. It not only has important life lessons but it also shows Islamic validity to all of its lessons.
Customer Review

Very beneficial book. I am learning to adopt its lessons into my own life. Love the fact that it also includes stories and hadiths. A must read for all Muslim women.
Customer Review

Every Muslim women and men should have this book. It gives the details of every aspect of Muslim women life and tells her how to live life. I would recommend this book to men also to understand the correct role of women in the family and society. Best gift to any women.
Customer Review

This a must have for a new Muslimah, it gives detail on every aspect of her life. I have read it 3 times, and will continue to reread. This is a good choice for a gift for a new Muslimah, I received it shortly after I converted, and from the first time I started to read it I could not put it down.
Customer Review

This book is great for any Muslimah to refer to when needed or to read from front to back. It offers great advice on how to live and relate to others around you regardless of what stage of life a Muslimah may be in at the moment [pre-marriage, married, a mother, a daughter-in-law etc]. I especially love the references to female role models in Islam such as the Sahabiyyah to help reinforce the concepts discussed. Definitely a book I would recommend or gift to a sister.
Customer Review

As salam, This book is beautiful in the sense that it encompasses all aspects of Muslim life for a women and it makes you realize how perfect our religion is. It has examples from the Prophet [saw] and Women in Islam. I do know that if your heart isn't ready for it [I.e. influenced by Western culture too much] you may find this book hard to read but once you are- it's something you will always want to refer to throughout your life. Alhumdulilah.