Happiest Woman In The World (HB)
Code RP16
ISBN 9789960850894 (9960-850-89-7)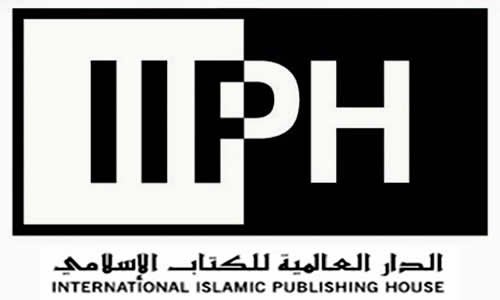 Buy with an account and earn 7 loyalty points. Your cart will total 7 points worth $0.70 for future use.
Subscribe To When In Stock
You have successfully subscribed to this product
| | |
| --- | --- |
| Subtitle | أسعد إمرأة في العالم |
| Author | Dr. Aaidh Ibn Abdullah Al-Qarni |
| Translator | Huda Khattab |
| Binding | Hardback |
| Pages | 265 |
| Size in Inches | 5.80x8.75x0.60 |
| Size in CM | 15x22x1.5 |
| Edition | 1st (2005) |
| Weight (lbs) | 0.97 |
Do you want to be happy? We are all looking for an escape from worry, and depression, and for ways to find happiness. This book presents the route to happiness in a nutshell, drawing on Islamic teachings and the voices of "experts" both western and eastern. So sit back, relax and read it from cover to cover, or dip into it a page or two at a time in between other activities in a busy life as a wife, mother, student or worker.
This treasure chest of reminders will help you learn important lessons and set you on the path to happiness in this world and in the Hereafter, Insha' Allah.
Old code: R49b / Old ISBN: 9789960850900
Very good book

Informative
Happiest woman in the world

I'm enjoying this book with several sisters who read every Saturday morning. I seem to be unable to give a rating using the stars. I give it 5 stars.
good

good
Customer Review

This was an excellent book!!! I found it to be very helpful to me as a recent convert to Islam. A must read!!
Customer Review

An easy-to-read book during leisure time, 'You can be the happiest woman in the world' is extremely relevant for every Muslim woman. The book's tag line reads: 'A treasure chest of reminders' and how true this tag line is! Each page of this book is a treasure, as it reminds us, Muslim women that there is a great reward for bearing the troubles and challenges of the day-to-day fast-paced life of this world. Above all, it also reminds us of the great blessings of Allah [swt] upon us - the numerous blessings that we sometimes take for granted. It urges us to, during our hardest times, remember those who are not as privileged as we are. It also highlights the life and times of some role models for us. All in all, I would highly recommend this book. Dr. Aaidh al-Qarni has done a great job and this is one book that you just cannot get enough of.