On sale!

-$15.00

-$15.00
Out-of-Stock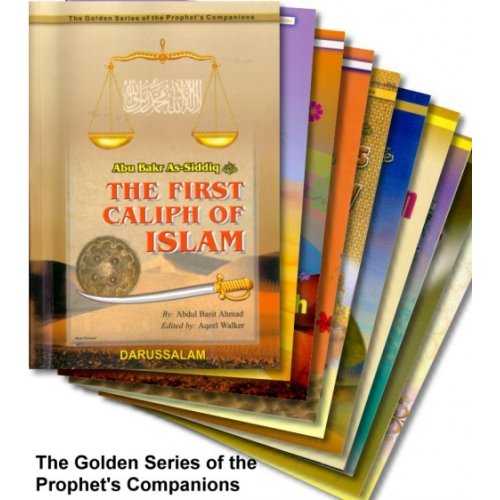 Golden Series of the Prophets Companions (Set of 15 books)
Code 152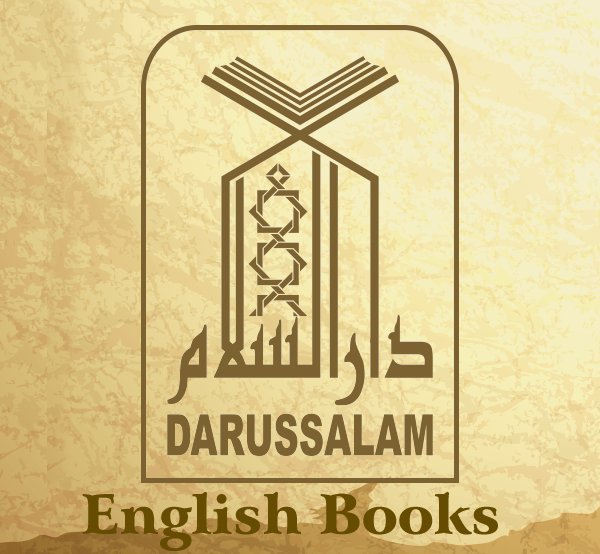 Buy with an account and earn 37 loyalty points. Your cart will total 37 points worth $3.70 for future use.
Subscribe To When In Stock
You have successfully subscribed to this product
| | |
| --- | --- |
| Author | Dar-us-Salam Research Division |
| Binding | Paperback |
| Size in Inches | 5.5x8 |
| Size in CM | 14x20 |
| Format | Full Color |
| Weight (lbs) | 3.8 |
An enlightening series of real-life stories of the greatest heroes of Islam, Prophet Muhammad's (S) companions. The reader will learn how ordinary people heard and came to accept the message of Islam. These books are great for children, teenagers, new Muslims, as well as for adults.
This package contains the following books about the lives of the Prophets companions for children:
1. Abdullah bin Umar (R): The Jurist - Code # 122 
2. Abu Bakr As-Siddiq (R): The First Caliph of Islam - Code # 134 
3. Abu Dhar Al-Gifari (R): Struggle for Equality - Code # 107
4. Abu 'Ubaidah bin Al-Jarrah (R): The Nation's Trustworthy - Code # 136
5. Ali bin Abi Talib (R): The Fourth Caliph of Islam - Code # 135
6. Amr bin Al-'Aas: The Conqueror of Egypt - Code # 123
7. Az-Zubair bin Al-Awwam (R): The Disciple - Code # 137
8. Bilal bin Rabah (R): The Mu'adhdhin - Code # 141 
9. Jabir bin Abdullah (R): The Example of Sacrifice - Code # 142 
10. Khabbab bin Al-Aratt (R): The Teacher - Code # 138
11. Khalid bin Al-Waleed (R): The Sword of Allah - Code # 143
12. Sa'd bin Abi Waqqas (R): The Lion in the Deen - Code # 144
13. Sa'd bin Mu'adh (R): The True Supporter of Islam - Code # 145 
14. Suhaib Ar-Roomi (R): The Example of Sacrifice - Code # 146 
15. Talhah bin 'Ubaidullah (R): The Living Martyr - Code # 147
16. Umar bin Al-Khattab (R): The Second Caliph of Islam - Code # 139
17. Uthman bin Affan (R): The Third Caliph of Islam - Code # 140
18. Salman Al-Farisi (R) In Quest of Truth - Code # 104 
NOTE: There are total of 18 books but some go out of stock so 15 books will be sent depending on current stock.
Good for Middle School Sahaba unit

Got these as a gift to my islamic st class. Bought 2 sets so each student can be assigned a book and they end up writing a summary of the life story.
Interesting read

Alhamdulillah, got it as a gift for my 9yrs old avid reader, and I am glad that she's enjoying it.
Great series

Love these books
!!!!! Worth the buy

I love this series! We are on the second Caliph of Islam
The golden series of the prophets companions

The series are amazing they are easy to understand and teach To children and others. The books are written in a way so that people of all ages can understand the book.
golden series of the prophets companions

Very nice books, nice paper, colorful, will be happier if the references from hadith or quran provided at the back to check.
I Recommend it

I Recommend it
Amazing series

It is very easy to understand, great series for kids and adults any age.The books are colorful, I enjoyed reading and wanted to read more... It's so exciting to learn about companions of our great Prophet (SAW)! Their lives, sacrifices, decision making and much more...
Very enlightening insight

Assalamualikum, I have read all the books in this series. It truly gives a very enlightening insight into the lives of the Prophet s companions [May Allah be pleased with them all], their lives before islam, how they accepted islam, their struggles after entering islam, and their sincerity untill there death. Books like these are must for every youth, every household, every library, infact every islamic bookshelf or book collection. I have really been moved by these stories. Books like these if read and implemented at an early age would help the Muslim youth to cope with the everyday problems they face especially in the western world. May Allah [SWT] reward the author and the publishers for coming up with this beautiful series, Ameen. And I hope more are added to it.
Very pleased

Alhamdulillah my child love reading these series, I am very pleased with these books.
Wonderful series!

Wonderful series!
Recommended

As salamu alaikum, These books are a great resource to have for your children. It gives them a sense of what the companions have gone through and their bravery. I would recommend these books to every household.
Best investment

Purchased the whole series...best investment I have done!