Noble Qur'an with English & Urdu Translations
Code Q53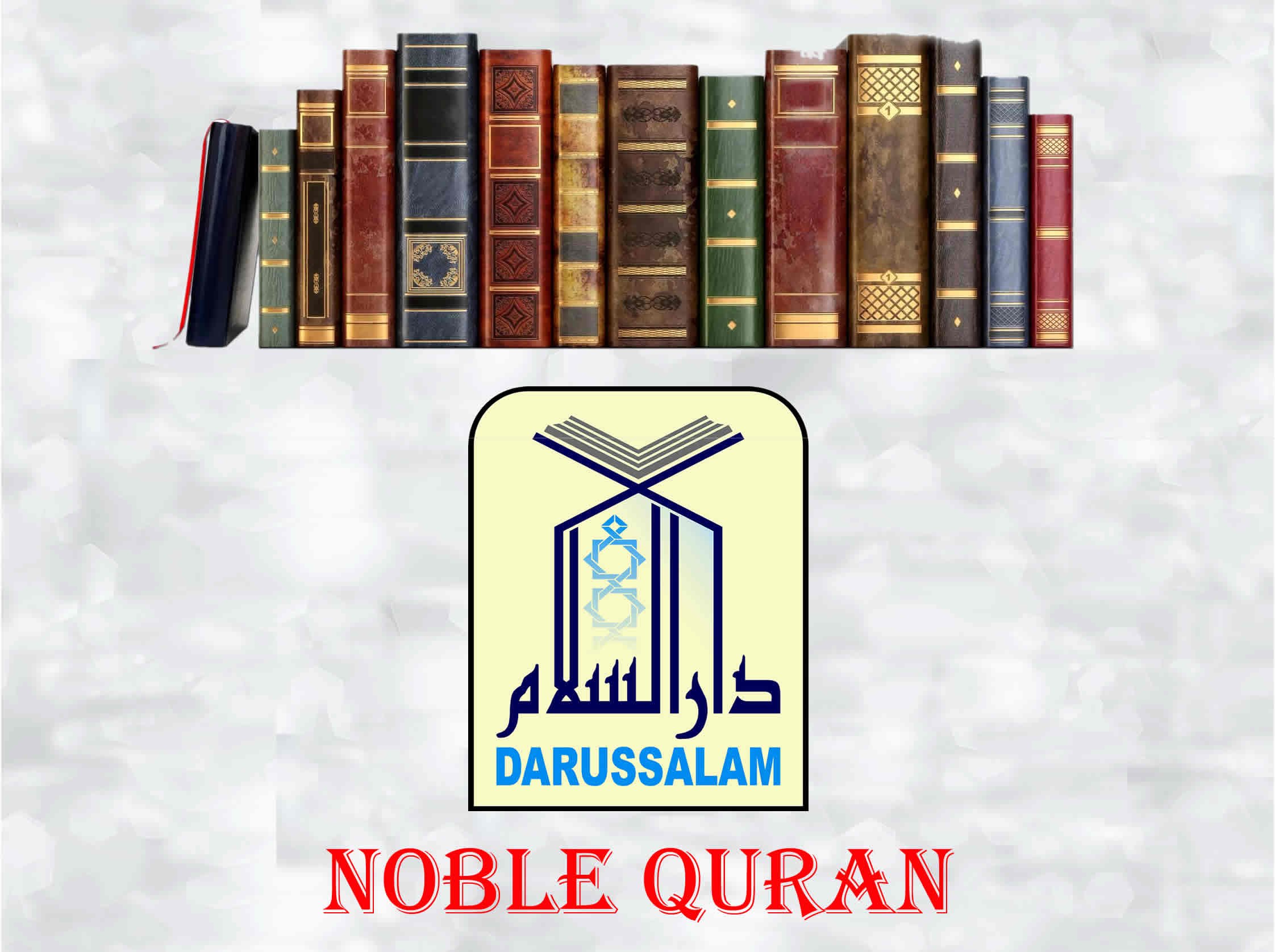 Buy with an account and earn 16 loyalty points. Your cart will total 16 points worth $1.60 for future use.
Subscribe To When In Stock
You have successfully subscribed to this product
| | |
| --- | --- |
| Binding | Hardback |
| Pages | 1031 |
| Size in Inches | 7x9.50 |
| Size in CM | 18x24 |
| Weight (lbs) | 3.65 |
New Edition of the Noble Quran with Indo-Pak/Persian script Arabic and translation & tafseer in both English and Urdu languages. Right column of each page has Arabic text with Urdu translation in the middle and English translation in the left column of each page. The 3 columns are followed by English tafsir followed by Urdu tafseer on the bottom of each page (where it exists). Includes a brief subject index in English and Urdu towards the end.
The Noble Quran - English translation by: Dr. Muhammad Muhsin Khan and Dr. Muhammad Taqi-ud-Din Al-Hilali.
Tafseer Ahsan-ul-Kalam - Urdu translation by: Hafiz Salah-ud-Din Yusuf and Maluna Muhammad Abdul Jabbar.
Interpretation of the meanings of the Noble Qur'an with Arabic text in the modern English language. A summarized version of At-Tabari, Al-Qurtubi and Ibn Kathir with comments from Sahih Al-Bukhari.
This summarized 1 volume version offers brief commentary and Ahadith wherever necessary. This unique combination of commentary and relevant Ahadith makes this a very useful study reference tool. The Arabic text is taken from Mushaf al Madinah.
NOBLE QUR'AN WITH ENGLISH & URDU TRANSLATIONS

This is a one vol. Tafseer; the Urdu title says, "Tafseer Ahsanul Kalam". The title page does not indicate it in its English part. It would be better to modify the English part as follows: Noble Quran with Eng. & Urdu Tr. and Tafseer. Moreover, it is very important to include, "Subject Index in Eng. and Urdu" in the "DESCRIPTION". This is a unique feature which is very useful for the reader. Every customer will be more than happy to buy the book. The Hadiyah(Price) is very low compared to its valuable features. Jazakumallahu Kharan. Ghousuddin Minhaj
NOBLE QUR'AN WITH ENGLISH & URDU TRANSLATIONS

I hope you increase the number of titles you provide in Urdu and Bengali. More, I hope you provide books that are based on the Authentic Quran and Sunnah and Salaffiyah. Such publishers who follow this example are Darusunnah Publications and Salafipublications. Thank You for providing this title in Urdu translation.