Fortress of The Muslim (Small PB Black Cover)
Code 056b
ISBN 9789960892641 (9960892646)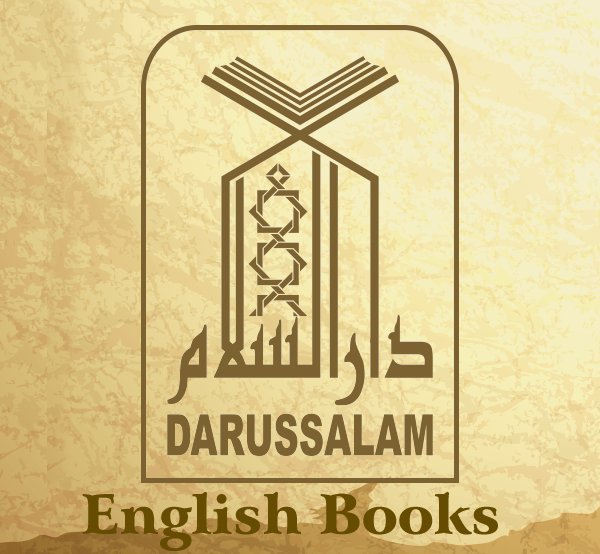 Buy with an account and earn 1 loyalty point. Your cart will total 1 point worth $0.10 for future use.
Subscribe To When In Stock
You have successfully subscribed to this product
| | |
| --- | --- |
| Subtitle | حصن المسلم |
| Author | Sa'id bin Ali bin Wahaf Al-Qahtani |
| Binding | Paperback |
| Pages | 244 |
| Size in Inches | 3.3x4.7x0.4 |
| Size in CM | 8.4x12x1 |
| Edition | 7th July 2009 |
| Weight (lbs) | 0.17 |
Invocations from the Qur'an & Sunnah. Translation of Hisnul-Muslim. (aka 'Citadel of the Believer')
This beautiful booklet consists of many authentic Dua's (supplications) for a Muslim to supplicate on a daily basis and on special occasions.
Note: All sizes have same content with different text size / format.
056a) Large size Paperback
056b) Pocket size Paperback with regular paper (0.4" thickness).
056c) Pocket Size Softcover with Fine paper
056d) Pocket size Semi-hardcover with fine paper (0.4" thickness).
Author's Note
This book is an abridgment of my earlier work entitled, Adh-Dhikr wad-Du'a wal-'llajbir-Ruqyah mina'-Kitab was-Sunnah. In order to make it small and easily portable, I have chosen only the section on words of remembrance for this abridgment. To achieve this, I only mentioned the text of the words of remembrance instead of the entire Hadith. I also limited myself to mentioning only one or two references from the original book for each Hadith. Whoever would like to know about the Companion who related a particular Hadith, or more information about where it is recorded, should refer to the original work (mentioned above). I ask Allah the Glorious, the Mighty, by His beautiful Names and by His sublime attributes to accept this as having been done sincerely for His sake alone. I ask Him to bring me its benefits during my lifetime and after my death. May those who read it, those who print it, or have had any role in distributing it, benefit from it also. Surely He, glory be unto Him, is Capable of all things. May the peace and blessings of Allah be upon our Prophet, Muhammad, and upon his family and Companions and whoever follows them in piety until the Day of Judgment.
Said bin Ali bin Wahaf Al-Qahtani, Safar,1409
Fortress of The Muslim (Pocket size)

excellent size and compact info and duas to carry. a must have for all.
Great travel book

Awesome book. Ready to go with you at any given time
Product Satisfaction

Small book hwvr Masha Allah very powerful.
Good as usual, but

The condition it came in looks like it was already in someone else's pocket. It's still a great, usable, portable dua guide.
Love it

Alhamdulillah!!! I love it fits into my purse and I can carry it everywhere.
Fortress of the Muslim

A.S.A, this Book touched my Heart... I bought several of them to give as gifts
I love it!

Best Dua's all in one!
Al-Hamdulillah

Al-Hamdulillah. A must have in every household.
FORTRESS OF THE MUSLIM

MashaAllah very good book.
Nice and Intact. Few days to delivered

Got the book in a nice shape within couple days
Perfect

Excellent for using at all times, duas for at home or for example arriving/leaving the mosque. The small size makes it very convenient and accessible for at home or while traveling short or long distances. Becomes even easier to access the desired dua with small, coloured post-notes for different categories, makes the accessibility of the book very swift. 10/10
Fortress of the muslim

Wonderful book! All muslims should own one and it would be a wonderful gift to your friends and family!
Excellent Gift!

It was the perfect size for my little gift bags, and made excellent 'Eid Gifts!
Great book

I got one for everyone in my family. I even keep one in my wallet. Thank you.
fortress of the muslim (pocket size)

you got the best price
Convenient Size, great book

This is a great book to carry around for daily reminders and duas. A must-have in every household.
Fortresses of the Muslim

As-Salaamu Alaikum. Al-Hamdulillah, this is a must have book in every household.
Super!

Excellent purchase! And excellent service.
Book Review

I was expecting to get the latest edition 2012 or above but Inrecived 2008 edition
Fortress of the Muslim (pocket size)

I enjoyed the book, but it was too small for me to read, so I decided to purchase the larger version. Much easier on the eyes for me.
Mahmuda Hossain

May Almighty bless your business and help you to high standard.
Great Dua Book

How can I rate anything less than a 10. Duas are not comparable to anything. Allah's mercy is what we need this book is excellent to use all the time. I've bought several over he years. Great for new shahadas too.
FORTRESS OF THE MUSLIM

GREAT BOOK AND GREAT PRICE .
FORTRESS OF THE MUSLIM (POCKET SIZE)

ALL IS GOOD THANK YOU VERY MUCH.
great selections

I found everything I was looking for and even some things I wasnt
fortress of the muslim.

great price and a great book.thank you you did a great job.
Must Buy!

Best book for common dua's! Authentic hadiths as well!
Books

Great books
Favorite book of duas

Excellent selection of essential duas with translation and transliteration. Convenient size. Excellent for people starting to learn duas.
Excellent

Excellent
Fortress of The Muslim

Excellent.
Everyone I know keeps taking mine

Great selection of Du'a. It's hard for me to keep a copy on hand. I end up giving someone a copy. Should probably start ordering this book in bulk.
Very good book

Excellent book, great to have Arabic text, English translation, and English transliteration
Fortress of The Muslim

Helpful through my daily life! Allah knows best!
Wonderful Books and Helpful Staff

Alhamdulillah I ordered a large number of the "Fortress of the Muslim" pocket book. There was a mistake in my order and the wrong books were shipped to me, but I contacted Dar-us-Salam and they corrected the error within 24 hours. The staff was kind and helpful MashaAllah and when I got the correct books they were in pristine condition and ready for use. May Allah bless all of the people who are part of the organization for their efforts and their hard work. I will certainly be ordering from them again inshaAllah.
Must have

Must have for every Muslim especially converts. I buy in bulk
Fortress of The Muslim reviews

good product very beneficial to Muslims the kids in our masjid were very happy yo get it
Customer Review

This is a phenomenal little guide, extraordinarily helpful and comprehensive.
Customer Review

Assalamu alaikum - Alhamdulilah we are able to have a book like this one available to us. I am a new Muslimah and I highly recommended this book to all Muslims around the world. It is extremely helpful- my sisters and I use it constantly. They even have it in Spanish! Masha Allah.
Customer Review

Assalamo alaikom. This is a very useful book of invocations/supplications especially for new Muslims. I think every Muslim should have one.
Customer Review

Lovely for English speaking Muslims. Makes a nice Eid gift for a few friends.
Customer Review

I received this as a gift alhamdulilah as a new Muslim. I think this is a MUST HAVE for all Muslims. I carry it with me in my purse and read it all the time. JazakAllah khair Dar-us-Salam for making it affordable!
Customer Review

This book may look very small, but it probably is among the most authentic books of supplications. It has the Arabic, Roman transliteration and English translation text for every supplication. May Allah bless Darussalam publishers for their efforts. Ameen.
Customer Review

Salaam alaykum, my name is neil aka abdur-rahman, since the day I bought the book fortress of the Muslim, I feel I had grew more in faith. I feel that I am more fortified and that the authentic du as and ayats from the Quaan and Sunnah have made a great change in my daily life as a Muslim believer. thanks the this book and thank to the publishers and those who have compiled the most authentic information in it, thank you and may Allah Azwajal bless and guide you, salaam alaykum
Customer Review

This book is really, better than the entire world and everything in it! Because of this you have a great chance to do some easy good deeds from Sunnah and Quran. I'm a new Muslim and don't read Arabic so I memorized surahs, duas, and ayat all in Arabic. MUST HAVE for every Muslim. It's cheap and portable so I carry it around reading on the train and in times of need. At first glance the book had everything I could want and more, except the dua of Yunus in the whale [La illaha illha anta subhankika inne kuntum minat dhalameen] but further reading showed me it was inside! After that I came to the conclusion that this is perfect, currently I'm wondering if I should get a hardcover version for my personal library. Also makes a great gift has English/Arabic/English transliteration.
Customer Review

A kitab every Muslim should have! A supplication book for all ages that includes everything from waking up in the morning to supplications in times of worry and grief. Highly recommend. Essential for every Muslim!
Customer Review

Every Muslim should have a copy of this book, unless they have committed all of these du as to memory [masha Allah]. I am a revert to Islam, and my husband gave this book to me shortly after our nikkah. May Allah reward him. I don't know what I would do without this book. It has every authentic duafrom Quran and Sunnah for every situation. I have never needed a dua and not found it in here, masha Allah.
Customer Review

It has been the most useful dua boom ever! It comes in handy during difficult and confusing time. It is also authentic & very cheap! It's worth it.
Customer Review

As-salamu Alaikum Wa Rahmatullah, Alhamdulillah, to my knowledge, this book is authentic [Allah knows best] and really helpful. I always carry it everywhere as it has all the duas I can think of and use it generously, alhamdulillah. I usually order it in bulk and love giving it as gifts to my family and friends. Jazak Allahu Khair to the publisher and the distributors to make it available to us.
Customer Review

This is an excellent book to remember Allah, I do not read Arabic but because of the roman transliteration I memorized the Dua's in Arabic and found myself learning and memorizing alot of Duas in Arabic. It helped my family and friends in tough situations every Muslim should have this book. It is also good for a Muslim who cannot read Arabic.
Customer Review

An absolute must have for any Muslim! This book has every dua you might need in your daily life and it is always my go-to book because of its authenticity with regards to including dua a from the Quran and Sunnah. It usually travels with me in my purse and I find myself referring to it often when out with my husband or with others. I'm sure other people can say the same!
Customer Review

I love this book fortress of the Muslims. It is not very detailed as mentioned by the scholar but very convenient to keep handy for memorization. English translation is provided for those who do not understand Arabic. Those who are interested to follow the sunnah of Prophet should contemplate on the meaning of the supplication. This book is nice collection of dua's May Allah reward the author for his efforts in this world and in Akhirat.
Customer Review

Salam This is an amazing book mashAllah every Muslim should have this book Insha-Allah