Noble Qur'an English Only 2-Column (Green PB Fine Paper)
Code Q03g
ISBN 9789960740799 (1591440122)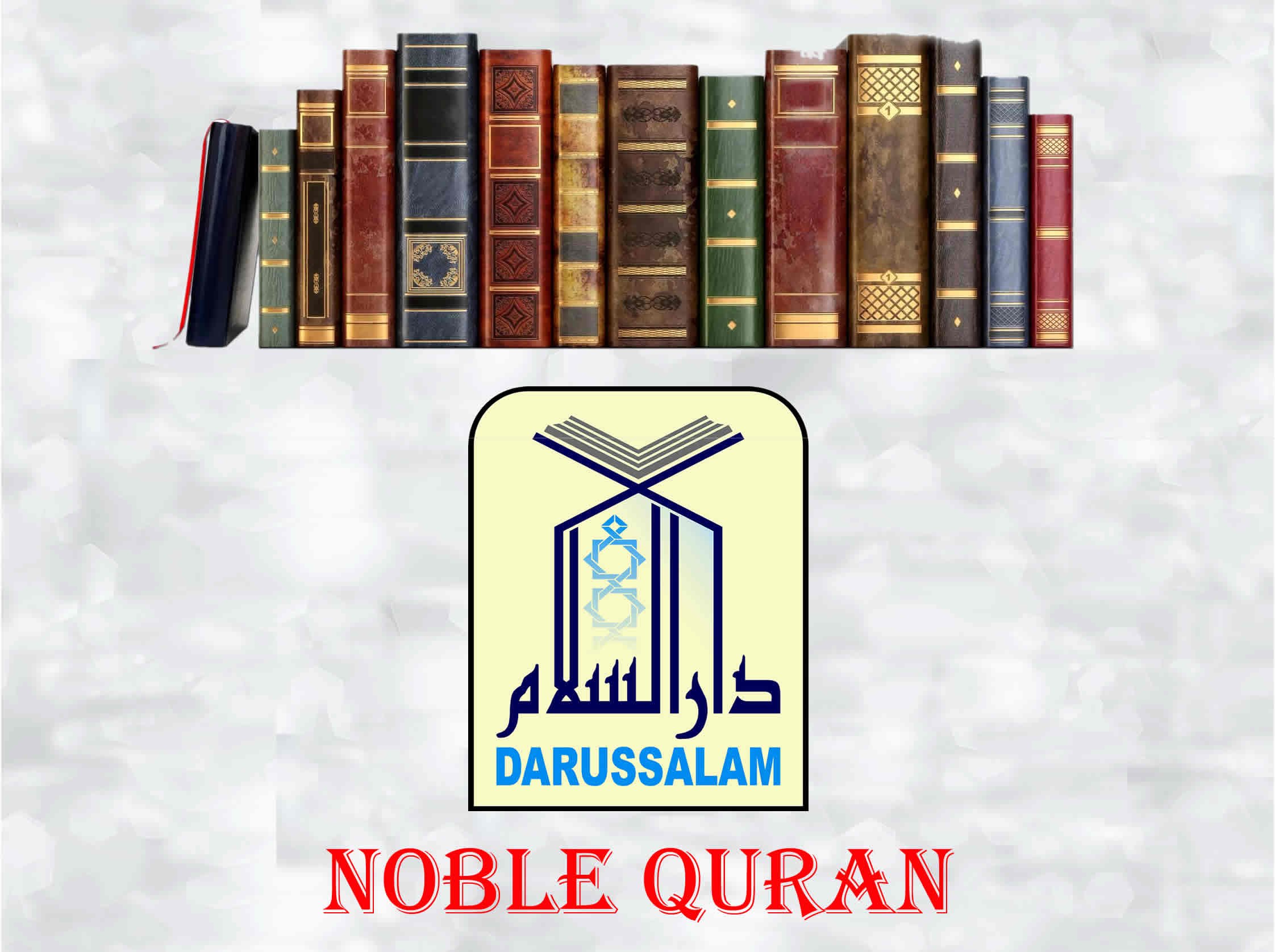 Buy with an account and earn 5 loyalty points. Your cart will total 5 points worth $0.50 for future use.
Subscribe To When In Stock
You have successfully subscribed to this product
| | |
| --- | --- |
| Translator | Dr. Muhsin Khan & Dr. Taqi-ud-Din Al-Hilali |
| Binding | Paperback |
| Pages | 872 |
| Size in Inches | 5x6.75x1.5 |
| Weight (lbs) | 0.78 |
English meanings & explanation of The Noble Quran without Arabic text. Reads from left to right. Great to give for dawah purposes to Non-Muslims.
Available on Size:
Q03a) 5x6.75x1.25" - (13x17x3 cm)
Q03b) 4x4x0.65" - (10x15x1.5 cm)
Q03e) 3.5x7x0.9" - (8.5x17.5x2.5 cm)
Q03f) 4.6x6.5x0.75" - (12x17x2 cm)
Q03g) 5x7.5x0.65" - (13x19x1.75 cm)


The Noble Quran summarized in one volume by:
Dr. Muhammad Muhsin Khan and Dr. Muhammad Taqi-ud-Din Al-Hilali
Interpretation of the meanings of the Noble Qur'an in the modern English language. A summarized version of At-Tabari, Al-Qurtubi, and Ibn Kathir with comments from Sahih Al-Bukhari.
This 1 volume summarized version offers brief commentary and Ahadith wherever necessary. This unique combination of commentary and relevant Ahadith makes this a very useful study reference tool.
Easy to read and carry!! Alhamdulillaah

Great interpretation, Alhamdulillaah!! Excellent paper quality. Easy to ready and very portable ( easy to carry ). Alhamdulillaah!!
salam

very fast shipping like usual
Mrs El-Yousseph

Simply the best copy, easy to read and follow and easy to carry around.
Noble Quran

Very satisfied.
Good Book

Good Translation .
K

Okay
 NOBLE QURAN ENGLISH ONLY 

Alhamdulillah
Qur'an in English

Alhamdulillah. I liked the translation very much.
Great!

Great service and great product. I would highly recommend this translation as it is super beneficial. I would also recommend Dar us salam as I was pleased with their service!
Noble Quran English Only

Very pleased. A most high quality book at a great price. Bought a second for a friend. Highly recommended.
Customer Review

BISMILLAHIR RAHMANIR RAHEEM. I personally have always liked this translation of the Quran. It is the ONLY translation that I have come across that utilizes actual Sahih hadith to help put the surahs and ayats into context to help give the reader a better understanding of the Quran and the historical background at the time. Some people may find it difficult to read if you are looking for a 'smooth' reading because there are so many notes placed within the actual text of the Quran, but it is by far the best translation if you are looking to get a thorough understanding in the English language.