Noble Qur'an Arabic-English (6x9" PB Fine Paper)
Code Q44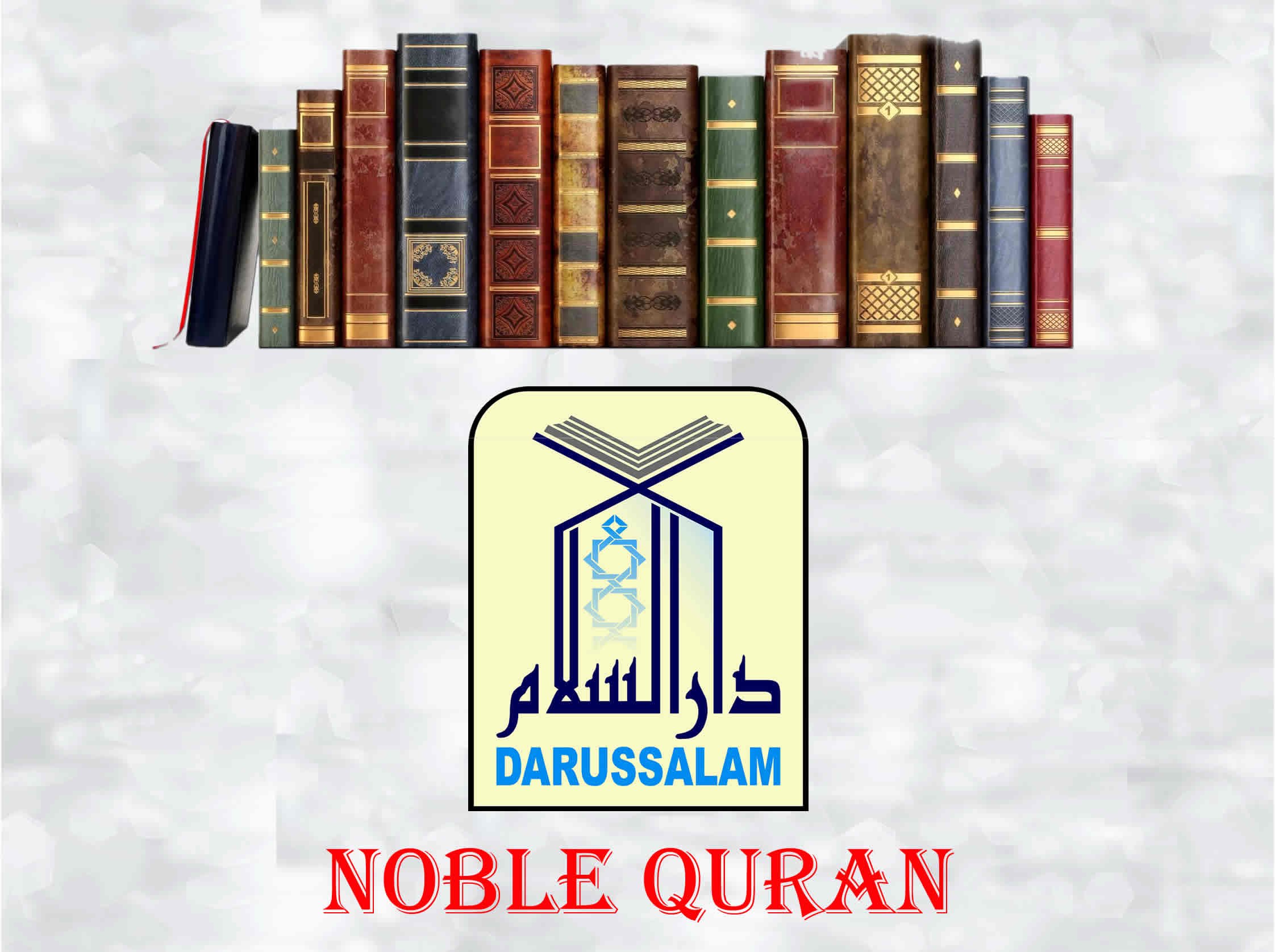 Buy with an account and earn 14 loyalty points. Your cart will total 14 points worth $1.40 for future use.
Subscribe To When In Stock
You have successfully subscribed to this product
| | |
| --- | --- |
| Translator | Dr. Muhsin Khan & Dr. Taqi-ud-Din Al-Hilali |
| Binding | Paperback |
| Pages | 927 |
| Size in Inches | 5.5x8.25x1 |
| Size in CM | 14x21x2.5 |
| Edition | Revised Edition (July 2011) |
| Weight (lbs) | 2.00 |
The Noble Quran summarized in one volume Standard paperback edition of the easy to read the modern English translation of The Noble Quran/Koran with Arabic text and brief explanations. Translation by: 
 Dr. Muhammad Muhsin Khan and Dr. Muhammad Taqi-ud-Din Al-Hilali (click on names for biography)
Interpretation of the meanings of the Noble Qur'an with Arabic text in the modern English language. A summarized version of At-Tabari, Al-Qurtubi, and Ibn Kathir with comments from Sahih Al-Bukhari.
This 1 volume summarized version offers brief commentary and Ahadith wherever necessary. This unique combination of commentary and relevant Ahadith makes this a very useful study reference tool. The Arabic text is taken from Mushaf al Madinah.
Great

Love it
Love it!

Love how easy it is to understand!
Great book, exactly what I was looking for!

I was looking for an easy simple translation/ tafseer to help my kids understand the meanings of Suras. I had my 11 years old son read part of it and we all loved it. Not the old English kind of translation and that's what we were looking for. My first language is Arabic and I found this book very helpful for my kids whose first language is English.
Great rating

Al hamdullilah
Great

May allaah bless you! The master of book is the Quran
Parker

My son loves it!
Noble Qur'an Arabic-English (Fine Paper)

I am pleased to have a handy and beautiful copy of the Noble Qur'an. The English rendering is in accordance with the best translation principles. Tafsir at-Tabari from which the comments are taken is certainly the very best for my study purposes.
Noble Quran Arabic-English

Really appreciated by detainees
The Truth

This Noble Qur'an was a gift for my Son, Alhamdulillah.
Great read

The gentleman was very helpful and explained everything to me. Thank you again. Ordered for my son. He says it's exactly what he needed.
Customer Review

This was my first Quran and I love it Alhamdulilah the transliteration is very easy to understand. I am ordering more to give to my friends and Insha Allah they will embrace Islam as I have.
Great rating

Al hamdullilah
Great rating

Al hamdullilah
Great rating

Al hamdullilah