Noble Qur'an Arabic-English (Pocketsize Zipper Case)
Code Q49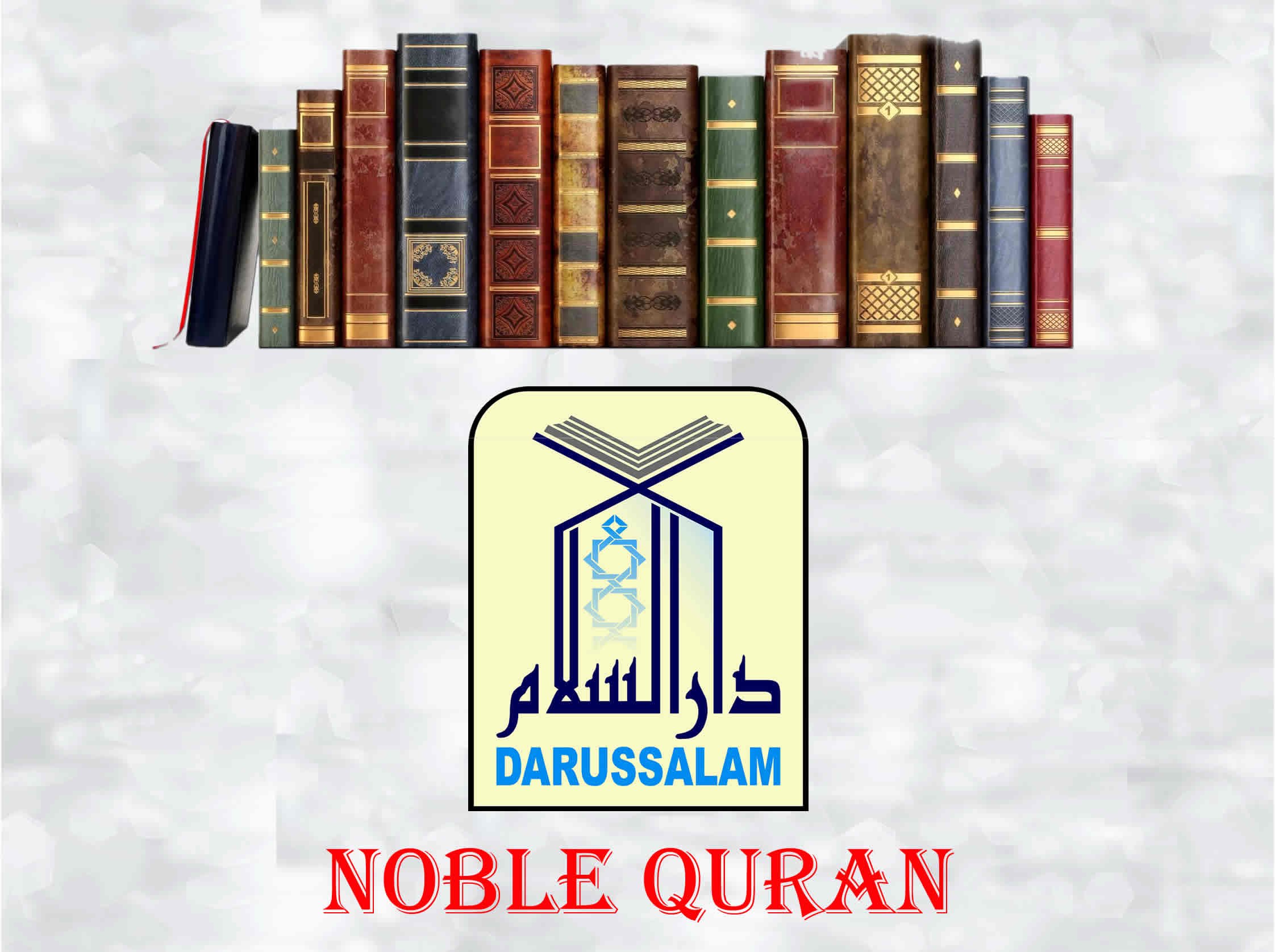 Buy with an account and earn 11 loyalty points. Your cart will total 11 points worth $1.10 for future use.
Subscribe To When In Stock
You have successfully subscribed to this product
| | |
| --- | --- |
| Translator | Dr. Muhsin Khan & Dr. Taqi-ud-Din Al-Hilali |
| Binding | Zipper Case |
| Pages | 1312 |
| Size in Inches | 4x5.5x1 |
| Size in CM | 10x14 |
| Weight (lbs) | 0.6 |
The Noble Quran summarized in one volume by:
Dr. Muhammad Muhsin Khan and Dr. Muhammad Taqi-ud-Din Al-Hilali (click on names for biography)
Interpretation of the meanings of the Noble Qur'an with Arabic text in the modern English language. A summarized version of At-Tabari, Al-Qurtubi, and Ibn Kathir with comments from Sahih Al-Bukhari.
This summarized 1 volume version offers brief commentary and Ahadith wherever necessary. This unique combination of commentary and relevant Ahadith makes this a very useful study reference tool. The Arabic text is taken from Mushaf al Madinah.
---
The new Zipper Case Noble Quran comes in a sturdy jacket case with a zipper. It is printed with crisp & clear text on high-quality fine paper. The approximate dimensions of the Zipper case are 4x5.5x1".
Old code # for this item: Q01g.
Noble Qur'an Arabic-English (Pocket Size

As Salaamu Alaikum Very pleased. Shukran
Noble quran

As salamu alaykum wa rahmatullah. I love my pocket size noble quran so much. The small size and zipper case make it conveniant for me to take to work or on the go, great buy!!! Wa salam yusuf
15 line version of Noble Quran Arabic English

Finally i get my Noble Quran in pocket size. The service is excellent and fast response. I recommend the Publicer to publish Noble Quran Arabic English (Pocket Size Zipper Case) with 15 line in every page surrounded by its translation and explanation.
Service

Great
Customer Review

May Allah Almighty give a beautiful reward to all involved with the preparation of this great translation. It is the best companion to have with you. The Quran, the uncreated Speech of Allah, the One free from all imperfections, the One High Above, explained in the light of the Sunnah of the Messenger of Allah, Allah bless him and give him peace, the one upon whom it was sent down. Truly, a great and precious treasure for any Muslim.
Customer Review

Loved this Quran! It's small and convenient. I am able to take it easily with me wherever I go. I have not found a Quran with a zippered cover previously except in Arabic only. It protects the pages from damage when being transported.
Customer Review

Masha Allah! This is priceless! Made it easier for me to read the Quran at my work in-between tasks. Very lightweight. .easy to open and close. The size of this pocket sized Quran makes it easier to carry around so I don't have to carry around a fulsized version with me everywhere I go. I have been searching for a pocketsized Quran in English as they have in Arabic in the middle east. This is the first place I have found it. Masha Allah!