Tafsir Ibn Kathir - Individual Volumes
Code Q09x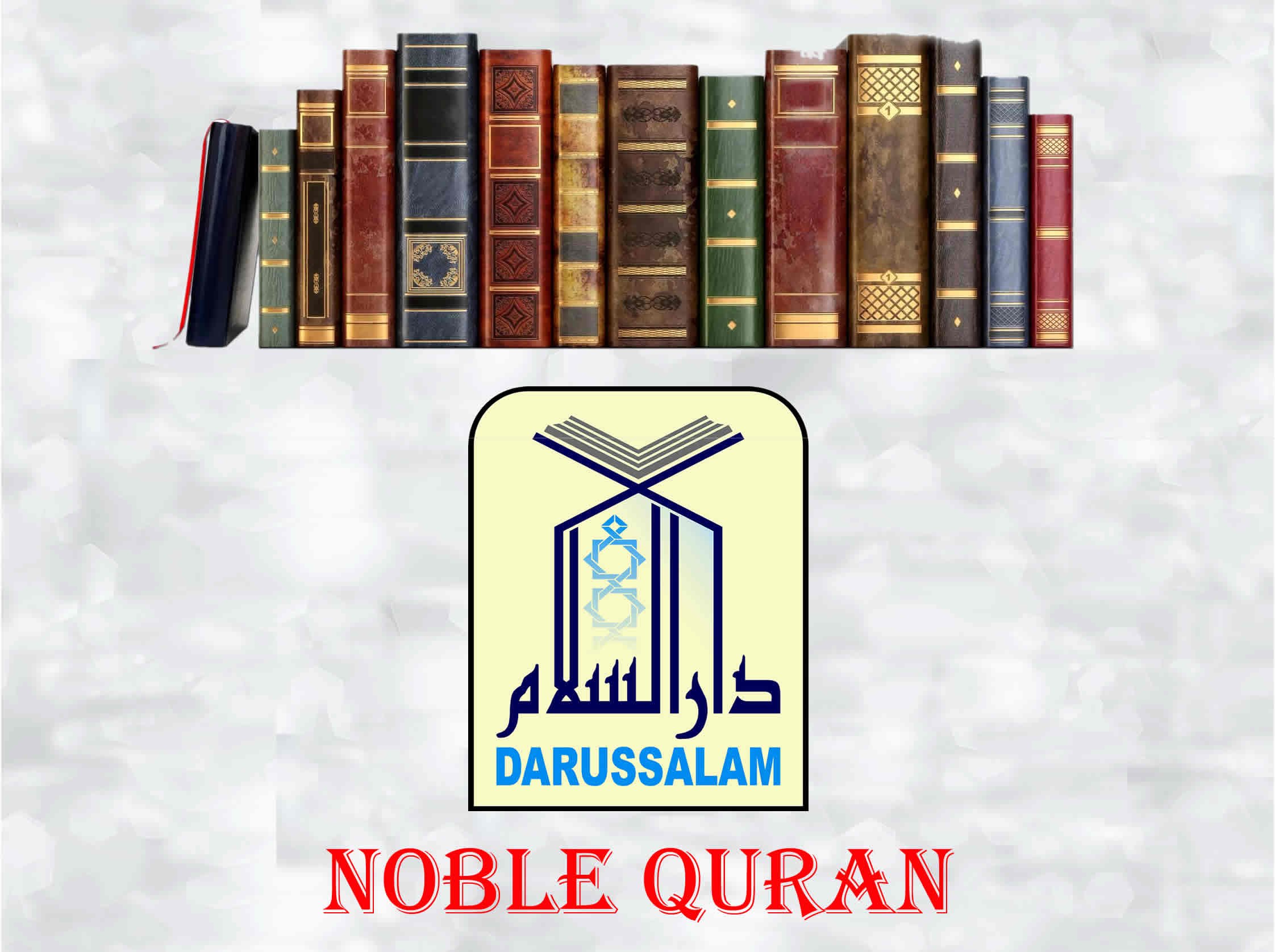 Buy with an account and earn 14 loyalty points. Your cart will total 14 points worth $1.40 for future use.
Subscribe To When In Stock
You have successfully subscribed to this product
| | |
| --- | --- |
| Author | Safi-ur-Rahman al-Mubarkpuri |
| Binding | Hardback |
| Pages | ~650/book |
| Size in Inches | 6x9 |
| Size in CM | 15x22 |
| Edition | 2nd (July 2003) |
Can't afford the all the 10 volumes at one time? Now you can purchase the volumes individually.
Tafsir Ibn Kathir is one of the

Most Comprehensive

and

Complete Explanation

of The Noble Quran. Translated in to the English language for the

First time

in the History of Islam!
Translated and abridged by a group of scholars under the supervision of Sheikh Safiur-Rahman Al-Mubarakpuri.
Written and complied by Hafiz Ibn Kathir
The Qur'an is the revelation of Allah's Own Words for the guidance of His creatures. Since the Qur'an is the primary source of Islamic teachings, the correct understanding for the Qur'an is necessary for every Muslim. The Tafsir of Ibn Kathir is the most renowned and accepted explanation of the Qur'an in the entire world. In it one finds the best presentation of Ahadith, history, and scholarly commentary.
Dar-us-Salam is proud to present for the first time this abridged version of Tafsir Ibn Kathir, which is free from unauthentic Ahadith.
Volume 1: Parts 1 and 2(Surat Al-Fatihah to Verse 252 of Surat Al-Baqarah)
Volume 2: Parts 3, 4 & 5 (Surah Al-Baqarah, V. 253 to Surat An-Nisa, V. 147)
Volume 3: Parts 6, 7 & 8 (Surat An-Nisa, V. 148 to the end of Surat Al-An'am)
Volume 4: ~ Parts 8 to 11 (Surat Al-A'raf to the end of Surah Yunus)
Volume 5: ~Parts 11 to 15 (Surah Hud to Surat Al-Isra' Verse 38)
Volume 6: ~Parts 15 to 18 (Surat Al-Isra', Verse 39 to the end of Surat Al-Mu'minun)
Volume 7: ~Parts 18 to 22 (Surat An-Nur to Surat Al-Ahzab, Verse 50)
Volume 8: ~Parts 22 to 25 (Surat Al-Ahzab Verse 51 to Surat Ad-Dukhan)
Volume 9: ~Parts 25 to 28 (Surat Al-Jathiyah to Surat Al-Munafiqun)
Volume 10: ~Parts 28 to 30 (Surat At-Tagabun to end of the Quran)
Great reference

Just what I was looking for. Easy to read and understand.
Great reference

Just what I was looking for. Easy to read and understand.
An essential reference guide!

This guide will help me in my quest to better understand the Qur'an. It is easy to read and served as a great reference tool. The book arrived promptly; I look forward to ordering subsequent volumes In sha Allah.
Great Choice

Really great, very easy to read.
Great Choice

Really great, I was a little worried getting it that it would be a little hard to read since it is long and detailed. But I was very, very pleasantly surprised just how easy it is to read, it is split into many small sections and each section is easy to read. So honestly, it was easy to read it for long periods of time and not feel bogged down by the detail.
Best English Tafsir

Alhamdulillaah this is a great tafsir book, especially for people who are in the beginning of memorizing the Book of Allaah. It contains the last 2 Juz and some of Juz 27 as well, and it is a MUST that we learn the meaning of the Qur'aan from the salaf and do not try to intrepret it in our own ways, and this accomplishes that.
Shahidah Abdul-Ali

Asalaamu alaikum. It was very helpful to be able to purchase the one column of tags or that was missing in my son's set. It came quickly which was also much appreciated.
Tafsir ibn Kathir

I obtained the full set, that's the tafsir of the whole Qur'an. I'm enjoying it greatly. It is aiding in my Tajweed as well. Jazkum Allah Kharain
GOOD READ

I HAVE ENJOYED THIS TAFSIR WHICH GIVES EXPLANATION OF THE AYAHS. WELL INFORMATIVE
WELL DETAILED

I HAVE ENJOYED THIS TAFSIR WHICH GIVES EXPLANATION OF THE AYAHS. WELL INFORMATIVE
Very pleased!

Will be ordering again!!
A must-have in every household

My go-to tafsir. Clearly written English that is descriptive, yet not too advanced for the average reader. On top of that, it is packed with information Alhamdullilah.
Customer Review Satisfaction

This book was highly recommended by several of my family members, associates and teacher. Recently purchase the first volume it is very informative. Will be building my collection as I move forward, Insha Allah.
TAFSIR IBN KATHIR - INDIVIDUAL VOLUME #6

al-hamdulillah. Good quality, concise body of knowledge.
Great volume

I'm slowly building my collection of the whole set.
Excellent

Very helpful
Excellent

Very helpful
Customer Review

A brief but accurate translation of the Quran by the Mufassir Ibn Kathir. The only problem with this product is that it isn't the whole set!