Tafseer As-Sa'di (10 Volume Set)
Code RP10
ISBN 9786035013598 (603-501-359-7)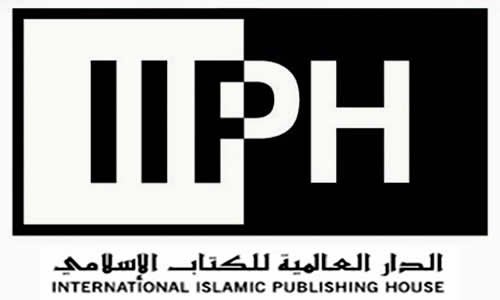 Buy with an account and earn 130 loyalty points. Your cart will total 130 points worth $13.00 for future use.
Subscribe To When In Stock
You have successfully subscribed to this product
| | |
| --- | --- |
| Subtitle | تفسير السعدي - تيسير الكريم الرحمن في تفسير كلام المنان |
| Author | Abdul Rahman Bin Nasir As-Sa'adi |
| Translator | Nasirudin al-Khattab |
| Binding | Hardback |
| Pages | 6600 |
| Size in Inches | 10.25x8.80x6.25 |
| Size in CM | 26x22.5x16 |
| Edition | 1st (2018) |
| Weight (lbs) | 15.50 |
For the first time in the English language, the complete translated version of the brilliant Tafseer As-Sa'di by Shaykh Abdur Rahman al-Sa'di (teacher of Shaykh Ibn Uthaymeen), rahimahumAllaah.
Tafsir As-Sa'di is a straightforward, easy to read, easy to understand explanation of the meaning of Qur'anic Ayat and statements. In addition to the simplicity of Ibn Sa'di's writing, it is also articulate and eloquent.
Consequently, for those newly acquainted with Tafsir and those new to Islam, this Tafsir provides an uncomplicated, deep and insightful comprehension into the meaning and explanation of the Qur'an. Each volume has a glossary of Islamic terms and a detailed alphabetical index.
About The Author
Shaykh Abdur Rahman Nasir as-Sa'di was one of the foremost prominent scholars from the Arabian Peninsula. He was born in the city of 'Unaizah, Saudi Arabia, in the year 1309 AH (1885 CE). 
He began studying Islam at an early age. He excelled in his studies to such an extent that his fellow students asked him to tutor them; thus, not only was he a student, but he was also a teacher at the same time. 
He studied various Islamic sciences and disciplines from some of the leading scholars of that area, as well as some famous visiting scholars. He authored many works, which are in print today. 
Shaykh as-Sa'di passed away in the year 1376 AH (1956 CE) at the age of 69, and was buried in the city of 'Unaizah. 
book

This is great, it looks beautiful. And the writing and paper is very neat. Darusalam is doing great things for this ummah in selling these books. JazakAllahkhair
Expand Your Knowledge of the Qur'an

As Sa'di is the absolute best tafseer of the Holy Quran you'll find in the English language. There is an incredible amount of information on not just the verses, but sometimes just a single word in the verses. The English used is modern day, but also easy to read and understand. Every Muslim home should have this tafseer in their library. If you have children in your home that are learning to read the Quran in Arabic, then this tafseer will give your child a thorough understanding of what he or she recited in Arabic. It's meant for the beginner, novice, and the expert seeking to further their knowledge of the deen. This tafseer should also be in every public library to help non-Muslims gain a better understanding of the Quran and Muslims. If you have the financial resources, I highly recommend you purchase a second copy of this tafseer and donate it to your local public library. May Allah reward you for it. Ameen.
Excellent

Mashallah, This is a great set. Imam Saadi's tafsir is a great place to start to understand the book of Allah better. I recommend this set before buying Ibn Kathir's tafsir.