Noble Quran Word-for-Word (3 Vol. Set)
Code Q06
ISBN 9786035001472 (6035001475)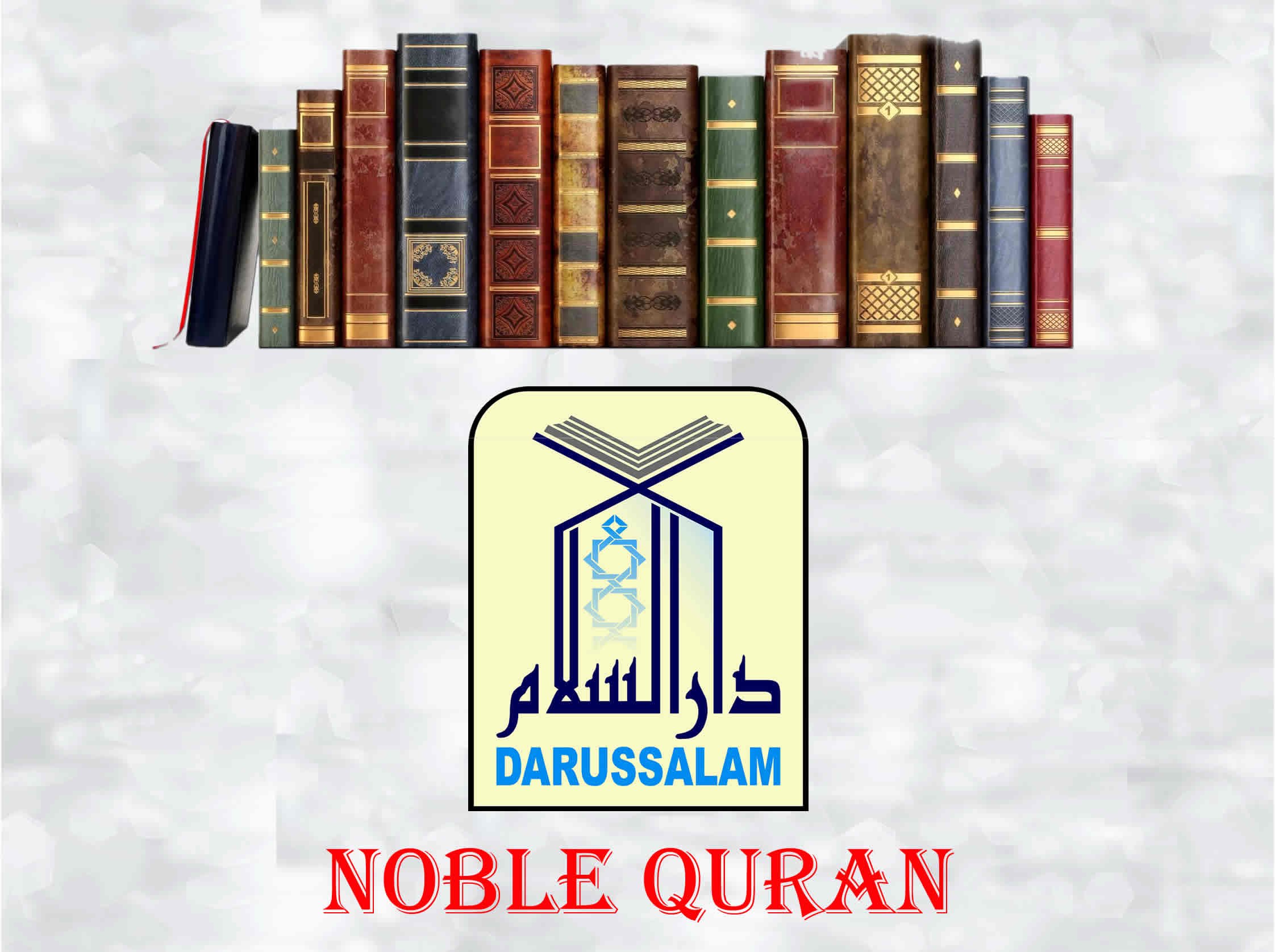 Buy with an account and earn 70 loyalty points. Your cart will total 70 points worth $7.00 for future use.
Subscribe To When In Stock
You have successfully subscribed to this product
| | |
| --- | --- |
| Binding | Hardback |
| Pages | 578 |
| Size in Inches | 7x9.5x1.2 |
| Size in CM | 17x24x3 |
| Edition | 1st, 2012 |
| Format | Full Color |
| Weight (lbs) | 8.84 |
Complete Qur'an in 3 volumes (10 parts/book). Individual volumes also available from selection above.
The first colored Word-for-Word English translation to understand the meanings of the Arabic verses along with grammatical terms. Each word is differently colored along with its meaning in the same color to facilitate learning each word while comprehending a block of words.Study the Noble Quran Word for Word (complete in 3 volumes) Compiled By: Dar-us-Salam. Translation by: Dr. Muhammad Taqi-ud-Din Al-Hilali and Dr. Muhammad Muhsin Khan
To understand the Quran it is necessary that one should know the translation of every word of the verse. Therefore, to convey to the people, the more accurate meaning of the Qur'anic verses, the word-for-word translation of the meanings of the Noble Qur'an is produced. Since mere word-for-word translation itself does not lead to the complete understanding, the idiomatic translation is also produced on the same page to facilitate the complete awareness.
Well Pleased!

Alhumdulilah
very detail word for word

good one
Nobel Quran

Very nice . Translation of Quran very simple and easy to teach yourself and kids .
Very simple to learn arabic words

I find seeing each word seperated the best if you have trouble reading quran
Amazing!!!

This book has been extremely helpful for memorizing the Quran. Amazing word for word translation with color coding, don't have any suggestions to make this book better! Must have in the household and an amazing gift!
Wonderful service and high quality products.

I have had wonderful experience with Dar-us-Salam. Their customer service & delivery is very prompt. I am very pleased with my purchases from them.Highly recommended.
Easy & beautiful to understand word to word quran

Very pleased with purchase of this set
Great, I've been using it everyday, 2 pages a day

I really love the idea of word-by-word reading Arabic, guessing the meaning for a moment, then glancing at the corresponding English word right below. And, sometimes, I find that certain Fus'ha sentence structures are quite complicated to understand, along with certain contexts (how ayaat can refer to a subject or object of an ayah several ayaat before), so reading the corresponding English translation (not only the word-for-word one) is very beneficial. I like the color-coding for each word, and the tabulated format, which makes it a lot easier to read than the older edition which I discovered sitting on a shelf at home, probably books my mom had ordered several years ago. A main complaint/suggestion would be that I'd really like if the color-coding were colored for tajweed rules instead of for separating individual words... A second complaint/suggestion would be if you could somehow label where each page ends and starts on a standard mus'haf, so that I could correctly gauge how many ayaat I want to read based on which page I'm on, so I can more easily pace myself while reading/studying/learning/reviewing from the Qur'an. A third complaint/suggestion would be if you guys could offer a Kindle or PDF version of this 3-volume series available to buy as a Kindle book from Amazon. You would probably get a lot more people to buy the volumes that way, and also it would be easier to read and carry around. My first two complaints/suggestions would be very beneficial so that I wouldn't also need to carry around a second qur'an which has tajweed color-coding and standard page-numbering in it. The third complaint/suggestion is simply to make it easier to read and to carry around.
Imran

I loved the Noble Quran Set a lot. JazakaAllah Khairian for publishing the book and effort
Customer Review

This Quran is very easy to use and the colour code makes it looks nice the words are clear and it has the Arabic by itself to and then the English by itself so you can see both I have been looking for this for a while so very happy the book is great and very happy with it
Customer Review

THIS collection is awesome for the brothers or sisters that are learning Arabic. Color code is really didactic and helpful. Once again thank Darussalam for your amazing products...